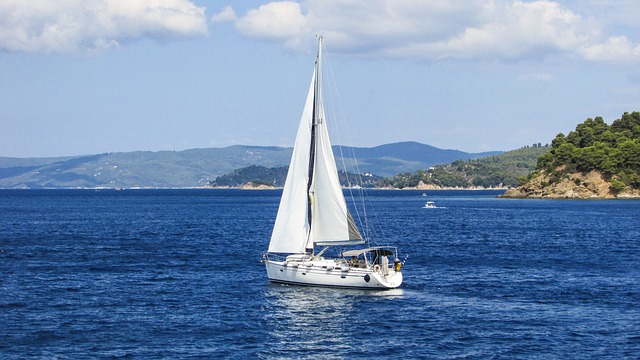 Do you love sailing on the open sea, watching the turquoise water glimmer in the sun? If you're determined to sail across that turquoise water, you need your own boat. Owning a boat gives you the freedom to set sail anytime without having to rent or charter someone else's vessel.
Owning a boat is a big commitment, but when you love to sail, there's nothing better. When you were meant to be on the water, the only question is what kind of boat should you own? If you have the money, should you buy a yacht to sail around Europe?
First things first: create your budget
Your budget should be your first consideration. You need to know how much money you're working with before you start looking for vessels. You don't want to get attached to the idea of buying a boat you can't actually afford, so don't start searching (even for fun) until you know what you can afford.
How do you plan on using your boat?
What's the main reason you want to own a boat? Is owning a boat your childhood dream? Do you currently charter boats with ugly interiors and you want a better-looking boat? Do you want the freedom to sail on a moment's notice, go fishing, sail around the world, or make money chartering your boat when you're not using it?
Identifying all the reasons you want a boat will help you buy the right kind of boat. For example, if you want to sail around the world alone or with a partner, you'll need a large boat to be comfortable. If your dream is to sail around in absolute luxury and have a full crew at your service, you'll want to buy a yacht. Both situations will require a larger boat, but one will cost more than the other.
If you want to sail around the world and go fishing at various stops along your trip, you'll need a large, comfortable boat that's also equipped for fishing.
Different boats require different safety measures
If you've never sailed or are new to sailing, be prepared to learn and follow basic boating safety requirements at all times regardless of the type of vessel you choose. For instance, life vests should be available for everyone; depending on the type of boat, they may need to be worn at all times.
Larger boats, like yachts, will require a higher level of safety compliance. You'll also pay a higher premium to insure a larger vessel.
Familiarize yourself with protocols to follow in times of distress. The protocols will vary depending on the type of boat and where/how the crew is stationed. Larger vessels will require a more organized system for emergencies.
Make sure to brush up on current regulations and recommendations. Even the simple act of sending a distress signal has evolved drastically over the years. For instance, make sure you understand the benefits and risks of relying on flares to send a distress signal. While flares have been a standard tool in the past, they're actually dangerous explosive devices.
Today's vessels are equipped with electronic systems like VHF DSC radio, satellite phones, and GPS-enabled EPIRB, which make flares unnecessary. However, flares are a good backup when electronics fail. To keep flares on your vessel, you need to know how to store and deploy them safely. The larger the boat, the more flares you'll need. If you're not comfortable with multiple explosive devices on board, opt for a smaller vessel.
Buy the boat that supports your needs and budget
Buying a boat is a big decision, so make sure you choose the right boat that meets your requirements. If you can comfortably afford larger payments, go for a luxury yacht and live out your childhood dreams.
Boats don't appreciate over time, so if you get a bad deal, you'll lose more money than expected. If you've never purchased a boat on your own, consult with someone who will ensure you get a good deal on the boat of your dreams.