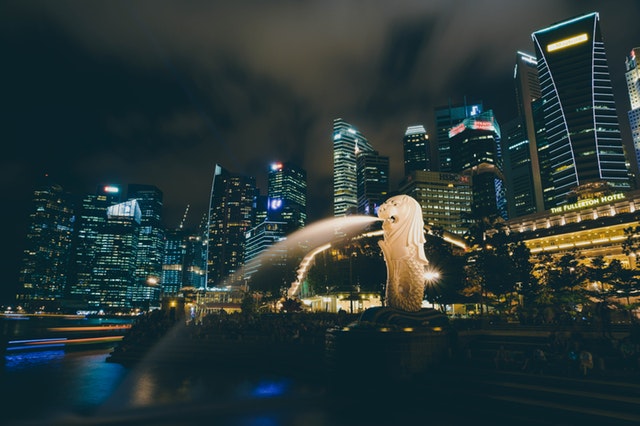 Planning for a family holiday isn't so easy. There are lots of things to consider, and you must also take fun aspects into consideration as it involves your kids. We at One Visa have performed the research and discovered why Singapore would be the best place for your next family holiday. Thus, we present the reasons why this place should be the destination you choose. Know all of them here.
Weather:
You'll find that Singapore has awesome weather, especially if you are from Western countries. Here, you don't have to worry about icy mornings or chilly afternoons. This city will be warm all year round. Since it is placed perfectly on the equator, the city experiences a tropical climate all the time and hence, you can strike out the coats and beanies from your packing check list.
Affordability:
Whenever you speak about cost factors in Singapore, you will receive a bad rap. But, in terms of tourism, Singapore is comparatively affordable. The public transportation is really cheap when you get a Tourist pass. On an average day, you will only spend around $10 per head for public transport, and more importantly, most of the tourist attractions are free to enter.
Accommodations:
Singapore has lots of family- and kid-friendly accommodation options that are not highly expensive. Most of the hotels will have a pool and restaurants. The deluxe rooms in these hotels would start at just $280 USD per night. Some of the best options will be:
§ The York Hotel
§ Clarke Quay
§ Bugis
§ Fort Canning
§ Resort World
Food:
Singapore is full of food spots, and people from any part of the world can find their favorite cuisine here. We hear from expats that they are constantly surrounded by good food while they are in Singapore and that's not exaggerating. Especially, if you are from an Asian country, you can find a lot of delicious stuff, and you know what? You will get a complete feast for just $3 (and up) per dish.
Modern and Clean:
While most of the Asian countries are said to lack modern comforts, Singapore is exceptional. Here, you can find almost all the modern amenities that you enjoy in western countries. Also, the city is incredibly clean and organized. You need not feel afraid of anything in this diverse city.
Tourist Attractions:
The city is fully loaded with tourist attractions, and there is so much fun waiting for the kids. Firstly, visit Universal Studios where there are rides and a giant spinning globe to see and enjoy. Secondly, the Kidzania is a world-renowned edutainment center. This is a must-visit attraction for your kids. Next is the zoo, which is incredibly big with lots of animal species to see. Don't forget to have your "Jungle Breakfast" here. Next is Sentosa Island – the ultimate family destination. This is a sandy island resort with lots of activities. Finally, you must also visit the Gardens by the Bay with amazing vertical tree gardens.
Aren't these reasons enough for planning your next family holiday in Singapore?