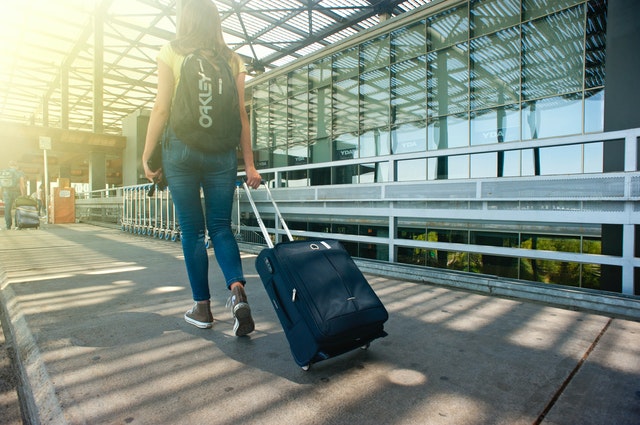 On any trip, there is an inevitable purgatory between places. From the seasoned traveler to the newbie — the journey risks boring us to tears.
The elation of traveling is a feeling we all share. But after four or so hours this feeling fades, replaced by cramp and delirium.
Travelers are masters of distraction and have found some ingenious ways to keep busy for hours on end.
The journey is greater than the destination when you follow these methods:
No need to put down the phone
Though not quite the dream setup, mobiles offer a miniature entertainment experience. From photography to wagering on live football, the app store is a sure way to waste some time.
A traveler hooked to their phone holds a certain irony. But, put the semantics on hold until the plane lands or the coach stops.
1 Second Everyday: This is my must-have traveling app. 1 Second Everyday encourages you to capture a series of second long frames. The idea is that one day you can look back on an hour-long video of your life. So you can reminisce on what you did, where you've been, and who you did it with.
Betfair: Missing football? Making petty cash as you travel is the next best thing. Betfair is one of the best betting sites in the marketplace and is one of online casinos top-rated sports betting sites. Stick a couple of quid here and there and see what happens. Remember the principle of being a sports fan is enjoyment. Do not expect a big payout, or you may find yourself out of pocket at your destination.
Barefoot World Atlas: This is a virtual atlas that allows you to interact with Earth as you explore it. It describes locations like a virtual Attenborough documentary. Yes, the app is for kids. But aren't we all children at heart? We are life long learners. Educating yourself about the globe is a valuable use of time, no matter your age.
Read a book
Having some downtime is a luxury amongst the hectic nature of traveling. Use it to finally read that book you've been meaning to.
Physical books can take up valuable space in your luggage. And the thought of damaging its pages breaks my heart. Why not try an audiobook or podcast instead?
Platforms such as Audible can be accessed from your phone for easy use. Better still, you can download stories onto your device. There is no need to use data and rack up travel charges as you entertain yourself.
Learn about your destination
Downtime also affords the spare time to do some much-needed research. Travelers may hate to hear this, but spontaneity is overrated, especially when you find yourself outside of an airport with nothing to do.
Where is great to visit? Look for day trips at your destination. Maybe there is a castle tour or a great museum. Booking ahead will kill time while traveling. And will save time when you're there.
What's the food like? Research the local cuisine. From a Cornish pasty to fresh pasta, specialties always taste the best. You don't want to be stuck with a sandwich from the local supermarket.
Learn some key phrases? When traveling you meet many amazing people. Be productive with your spare time and learn to communicate more effectively.
Take in your surroundings
Whether you are traveling down a stretch of motorway or flying over Rio De Janerio. Everywhere has value. And there will be something worth engaging with to fill the time.
You can find distraction in the other passengers. You will all be traveling to the same place — so you already have something in common. For me, a coach ride to London comes to mind. I got chatting to someone who invited me to a wedding. Yet, this did not end in our marriage. But it shows how an unexpected conversation cured my boredom.
Not feeling social? I don't blame you, they caught me on a good day. Try looking out the window and observe what's going on outside. Daydreaming is great and can help the mind while traveling.
Recommended Reading: Amazing Unknown Places To Visit
Traveling is a luxury and so is the downtime. It gives you the opportunity to reflect and relax. So next time you start to cramp up and feel like screaming in the cabin — give these tips a go. They may change your mind.