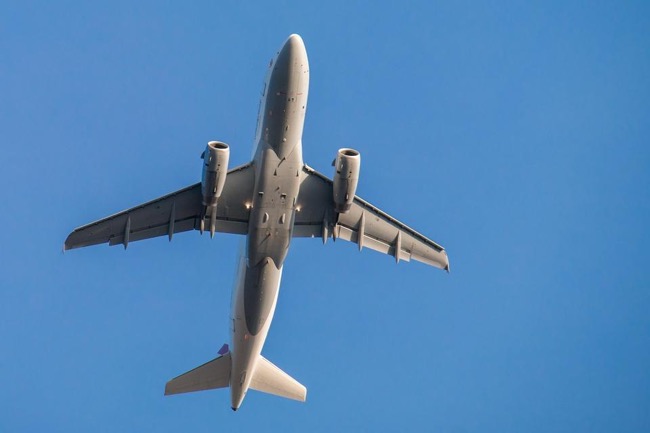 Are you looking to book a trip to the US on your next vacation? Summer break is in a few months so you need to begin preparations right away. This year there are a host of activities that will make your trip an unforgettable one.
From Whitewater rafting on the Snake River in Jackson Hole, Wyoming to watching professional eaters chow down at Nathan's Hot Dog Eating Competition in Brooklyn, you are spoiled for choice of places to go. Whatever you decide, your decision is a smart one and you'll need to reliable travel agency to get your itinerary in order.
First things first
When you have selected a city to visit, it is a good idea to get your ESTA application next. Citizens of Visa Waiver Countries on their way to the US must get an approval before travelling. It is an electronic application that permits travel to the US. In some cases, flights to America may prevent you from boarding if you cannot provide proof of an ESTA approval.
Fortunately, the process is completed online and only takes a few minutes. If you would like to know more about it, visit the US Customs and Border Patrol website.
Choosing an ideal travel agency
When traveling to a different country, especially if it's the first time, you'll want a seamless experience. From take-off to check-in and navigating your way around, every activity counts in making your trip a pleasant one.
You will therefore, need an efficient travel agency with an organised travel procedure. Your travel party, expenses and itinerary of events can be organised to take out the stress.
For people en-route the US from Ireland, here is a list of some of the best travel agencies/tours to consider using.
Tour America
Tour America is one of Ireland's notable holiday specialists to the USA, Canada and Mexico. They also organise Worldwide Cruises. The travel agency tailor-makes individual and group travels to Orlando, New York and Las Vegas. It doesn't matter if you are planning to attend a food-fest holiday in New York or a week-long cavorting spree in busy Las Vegas, you will find Tour America useful.
Tour America has offices in Dublin, Cork, and Belfast. Their services include booking flights, hotel reservations, car hire service and setting up an itinerary of major attractions to choose from. You can reach them via email sales(at)tiuramerica.ie or call +44 289 099 8494
Club Travel
Club Travels is a leading travel agency in Ireland. Like Tour America, it covers Orlando, Las Vegas and New Yok. However, it also organises trips to Miami, San Francisco and Chicago. If you want a lazy vacation basking at one of Miami's sun-kissed beaches or a history trip to the Lincoln Memorial, Club Travel can help you sort your travel itinerary.
Their services don't stop at the US. Club travel helps travellers going to destinations in Africa, Asia, Australia, Brazil and even the Caribbean. With the head office in Dublin, it is easy to make an in-person visit. Otherwise you may contact them via equiries(at)clubtravel.ie or phone, (01) 500 5586.
Abbey Travel
Abbey Travel organises trips to the US designed to suit every traveller. Whether it is a Sightseeing Escorted Tour in California or a Road Trip on Route 66. The travel agency has packages for various attractions.
It doesn't end there, they also help plan shopping trips to New York and family fiestas at Orlando. Are you curious about the breath-taking sight at Niagara Falls? There's a custom package there too. Depending on your destination or activity, the rates are flexible.
Contact the team via phone 01 8047 150
Cassidy Travel
With deposits as little as €50pp, travellers can arrange a fun-filled package trip to the US. Cassidy Travel has tailor-made services for trips to Orlando, New York, Connecticut, Los Angeles, Las Vegas, Boston and San Diego just to mention a few. Some specialised packaged include Family Holidays, Summer 2017 deals and All-inclusive Holidays.
If you are looking for a budget option, Cassidy Travel can find something to match your plan. If you want a holiday that is more dynamic and urban, the City Break option is ideally designed to satisfy your fast-paced whim. You send an email to holidays(at)cassidytravel.ie or call 0818-332500.
Sunway Travel
Ireland has many worthy travel agencies, but some specialise in offering the perfect American holiday. Sunways Travel is one of those agencies. If you are spoiling for an eventful simmer holiday this year, you could take up an offer from Sunway's available packages. The company covers trips to Florida's beaches St Petes, New England Fall Fly Drive, San Francisco Orlando and New York.
What's more, there are cruise ship special packages for those willing to make the most of vacation. Each trip is for a minimum of 7 nights (some are 8- 9 night). For more about their rates, you could call 01 2311800.