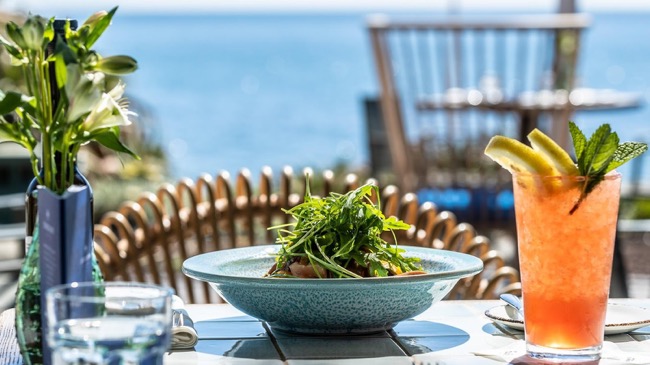 Deciding where to spend your holidays is never an easy task. However, over the last years there has been a holiday location that has stood up over the rest: Marbella. Located on the South of Spain, this city has become the country's jewel of the crown over the last years, attracting thousands of tourists every summer.
Marbella is a city with a lot to offer. It is located in the heart of Costa del Sol, the most paradisiac beaches of the South of Spain.
The city is full of life and over the last years, it has been specializing in luxury tourism, offering plenty of VIP experiences, a rich nightlife and some of the most luxurious spots in Europe. But Marbella is more than famous people and beaches, the city streets have a rich architecture and multiple monuments that will allow you to immerse yourself fully into Spanish culture and traditions.
What to do in Marbella
Marbella is a very rich city, so it does not matter which kind of person you are, there will be some place that will make your visit an unique experience.
Marbella has a very rich history which is reflected on its historic quarter. The small streets allow you to travel back in time and imagine the little fishing town it used to be. On the historic quarter you can also find the Castle Walls, a XI century monument of muslim origin.
The city has multiple gastronomy options available. Marbella is a city in which mountain and beach contrast and this reflects on its restaurants. If you are into seafood, there are a lot of small restaurants near the coast line. For a true Marbella experience, we recommend you try the fried fish dishes, a specialty in the area. Or for a more exclusive experience, you can also try a beach club in Marbella. On these clubs you will enjoy the most selected Marbella cuisine while relaxing next to the beach. After all, everything tastes better when you are in a marvelous location enjoying some nice company.
But if you are not a big fan of seafood do not be afraid, there are a lot of options for meat eaters so you do not starve while you stay there. A good option would be to visit a steakhouse and grill in Marbella. The most famous one in the area is located in the Hotel Kempinski and although it specializes in meat, you can also enjoy traditional Spanish cuisine here. When planning a holiday travel, one of the most important steps you need to figure out is where you are going to stay during your visit.
One of the most renown places that Marbella offers is the Hotel Kempinski. This five star hotel can be found on the coast road that connects Marbella with Estepona. In 2019, Hotel Kempinski won the World Travel Awards as the Best Hotel in terms of gastronomy and entertainment in Europe. The hotel has some marvelous luxurious suites, a 40000 square meters subtropical garden and a never ending repertoire of activities for you to have the time of your life while you stay with them.
If you are into a healthy lifestyle, Marbella has you covered
The city has some marvelous routes for you to explore. There is a five kilometers path that goes across the city center and allows you to discover the city flora and fauna. You can also explore the Guadalmina Cliffs, which are a great place for climbing beginners where you will be able to enjoy some marvelous mountain views. Another breathtaking place to visit is El Juanar, a viewpoint by the mount from which you get a breathtaking panoramic view of the coast line.
But when we think about Marbella, we think about the coast. There are a lot of stuff to do by the beach, not only swimming and chilling under the sun. You can visit the luxurious Port Banús, where you can find some of the most expensive yachts in the world. You can also rent your own boat there and enjoy the sea in an experience beyond compare. There are also scuba diving courses available for you to explore the deeps of the sea.