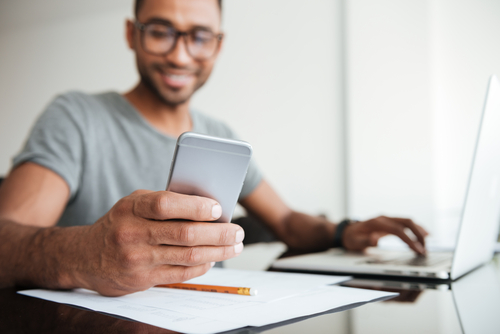 Any person who travels regularly knows that budgeting is incredibly important, particularly if you are traveling for an extended period of time. Any person who travels regularly also knows budgeting from the road can be incredibly difficult, with unexpected expenses and distractions popping up, sticking to a budget can be a significant challenge. With this guide, we'll be looking into some tips and tricks for travelers to help make their monthly expenses predictable so you can enjoy your travels without financial stress. Let's get started!
Finding a Practical (and Affordable) Phone
Before starting your travels, consider getting your hands on a phone that is both affordable and practical. For example, LG provides a variety of affordable smartphones alongside several prepaid options available which allow you to put an amount that you're able to afford onto your phone without exceeding it to ensure you always know how much you are spending on your phone bill. In addition to that, an android phone like LG comes with a variety of apps that can help you navigate your monthly budget, which we'll explore below.
Truebill App
Have you ever forgotten to cancel a free trial? Perhaps you signed up for a gym membership and forgot to postpone the membership or cancel before leaving for your extended trip? Maybe you're subscribed to a monthly subscription box and won't be home to receive a package while you're away? Truebill is an app that takes care of canceling unwanted subscriptions, lowering bills and refunding bank fees — you don't even need to get involved in the cancellation process.
Mint App
Another app worth investigating is Mint. Mint is a budgeting app that allows you to set up a budget and categories with specific monetary allocations. Mint will then use these categories and the allocated budgets to notify you when you're overspending in certain areas so you can stay on top of your expenses. The app will send you push notifications or emails to inform you of unusual spending, or if you're getting close to meeting your monthly budget in a specific category. The app will also inform you of upcoming bills in the event you lose track of the date or forget to pay a bill in advance.
Emergency Funds
In the event you encounter an emergency or haven't had the chance to get Mint set up, having an emergency savings account or a credit card on hand for bills or unexpected expenses can help you from incurring unnecessary fees or going into overdraft without going over your monthly budget. Start with an emergency savings account of $1000 as a backup plan in the event your car breaks down on your road trip or your bags weigh in over the allocated limit (which they always do).
Sticking to a monthly budget as a traveler can be a source of stress, but obtaining a practical and affordable phone with prepaid options, downloading some helpful apps and putting savings into an emergency fund or applying for a low-interest credit card are some of the ways that can help you stick to your travel budget and minimize your financial stress.