Sri Lanka, the teardrop-shaped island just off India's southernmost coast, is known for its colours, surprises and tasty delights. Holidaymakers who come here are constantly impressed by the diversity in food when it comes to street food and the hotels in Maradana or those that other big cities of the island have to offer. Even though Sri Lanka has a lot to offer in terms of food, nothing can beat the street foods you can find here. And there is another good news for all the travellers planning their trips to Sri Lanka. Now, Yoho Bed, a budget-hotel chain aggregator based in the island country, can arrange the perfect accommodation for you including free WiFi, complimentary breakfast, and clean linen at competitive prices.
Whether it is hotels in Colpetty or hostels in the heart of the city, this venture is great for people travelling in a new city. And once settled in your hotels, you can head out to the nearest street to explore the traditions and culture of this island through its food!
We have put together a list of street foods that one can definitely find on every street of Sri Lanka, and are a must-try to better understand and explore the character of this beautiful island nation.
1. Rotti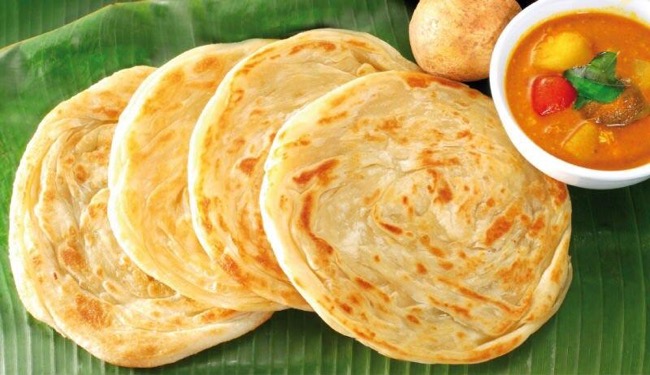 Rotti literally means bread but unlike bread, it is moist. Soaked overnight in oil and then fried on a hot stove, the godamba rotti is the most popular rotti. Just like an Indian parantha, it is moist and crisp at the same time with an even texture. The other famous type of rotti is pol rottis, or coconut rottis, which are best served with sambol or chili dip.
2. Kottu
One of the most delicious dishes of Sri Lanka, Kottu is made using two blunt blades which chefs hammer against their hotplates with, only to cut larges pieces of godamba roti. These pieces are then chopped, mixed with crunchy vegetables, spices and onion leaves. The other type of kottu is cheese kottu and can be eaten with pieces of meat. The coconut milk that is often added in this dish only adds to the creamy texture.
3. Hoppers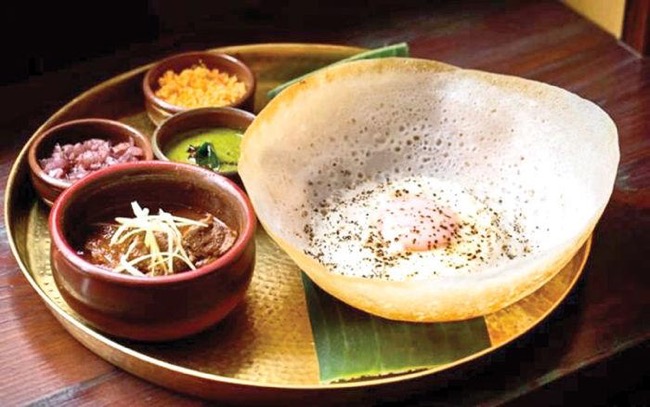 The three varieties of hoppers – standard, string and egg – are all different and delicious in their own way. The standard hopper is a thin, pancake-like snack which is round in shape. They're served and eaten with curries and pickles. An egg hopper is the same as the standard hopper, the only difference being a cooked egg in the centre. String hoppers are made of a variety of flour, and look like little nests of noodles. They're best served with dal curry.
4. Pol Sambol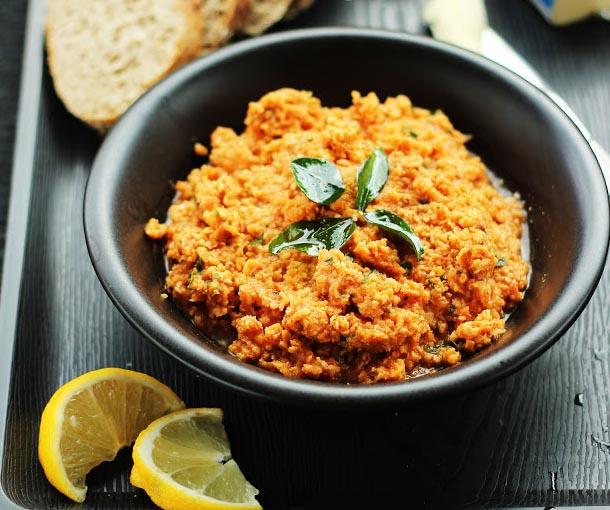 This is perhaps the most interesting component of a Sri Lankan meal. It is a coconut and spice mix which is fresh and crispy. This particular taste of the component is achieved by serving all the ingredients raw, including desiccated coconut, lime, red onion, garlic, chili, and tomato. These ingredients also give the dish vibrant colours.
5. Curries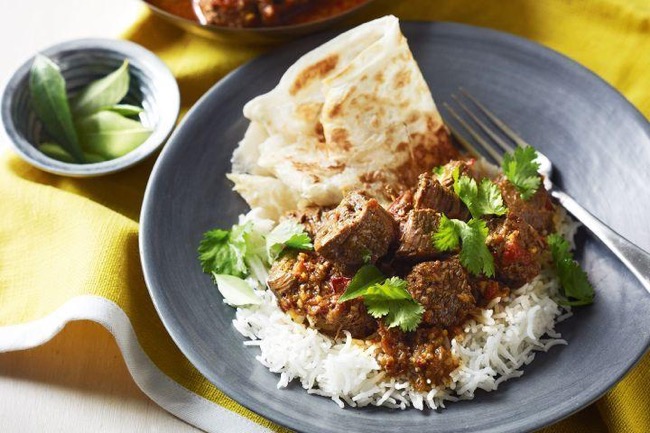 A very common dish, curries in Sri Lanka are very different. The dal is mixed with immense quantities of coconut milk, whereas the aubergine curry has a beautiful roasted quality. The specialty curries of Sri Lanka include jackfruit, banana flower and cashew curries.
Each dish on the street has its own identity, that it has borrowed from some or the other source and that is what makes it more fun to taste and enjoy.