How often does the sweltering summer make us want to pack our bags and run away from the city? But sometimes we just cannot find the perfect getaway. Luckily, there are quite a few good places around Pune, where one can go to beat the heat. Some of the more popular hill stations near Pune are extremely scenic and very close to the city. They can be easily accessed by road and hiring cabs is a convenient option.
Shirdi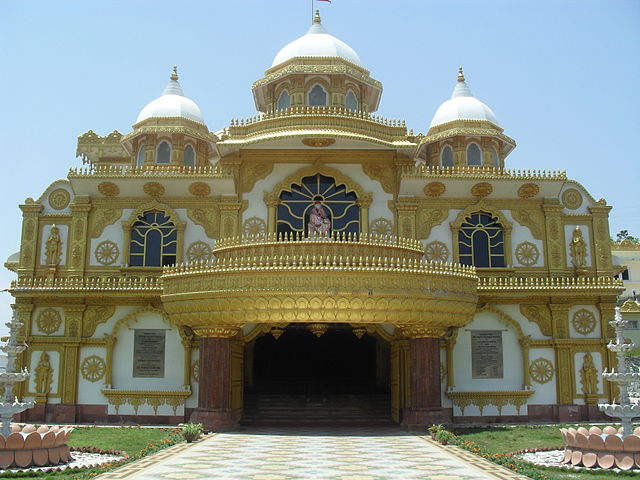 Spanning across 13 square km, Shirdi is a small town in the Ahmednagar district in Maharashtra, India. But its popularity is huge, with almost 75,000 people visiting it daily! Shirdi is the home of Sai Baba's samadhi, and devotees from all over the world throng to seek His blessings and pay their respects. Shri Saibaba Sansthan Trust, which looks after the temple, also provides about 2,500 rooms with varied capacity for accommodation. They also serve up to 40,000 good quality, hygienic and subsidised meals every day to the visitors. Despite the significant number of visitors around, you would still feel a sense of peace in Shirdi. Along with the Sai Baba temple, devotees also visit Lord Shiva temple at Trimbakeshwar and Lord Shani temple at Shani Shinganapur, which are short distance away. Shirdi is situated about 190 km from Pune, and the drive would take a little over 4 hours. One can reach there easily by hiring Pune to Shirdi Cabs. All three temples can be easily visited over a weekend.
Bhimashankar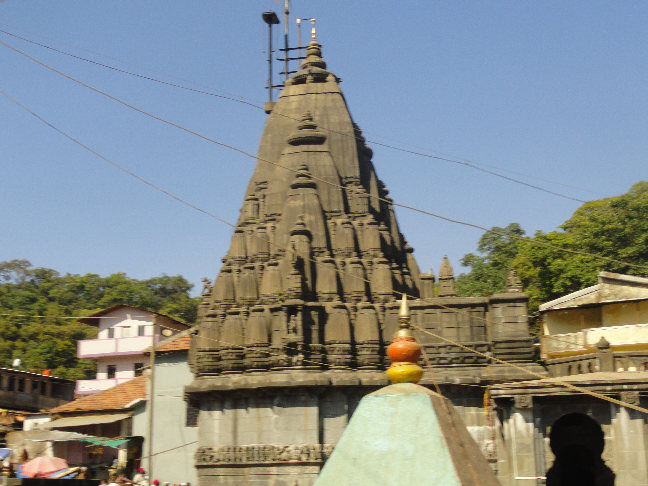 Bhimashankar is most famous for the Lord Shiva temple situated here, which houses one of the twelve jyotirlingas. According to legend, Bhimashankar is the place where Lord Shiva defeated the evil asura Bhima. Apart from the temple, the places worth visiting here are Bhimarathi River, Hanuman Lake, Bombay Point, Nag Phani, and the big bell at Hemadpanthi. The surrounding area is a sanctuary, rich with varied flora and fauna, and is also a popular trekking spot. Bhimashankar is about 110 km from Pune and can be reached in 3 hours. One can book Pune to Bhimashankar taxi and go and enjoy a day off at this place.
Panchgani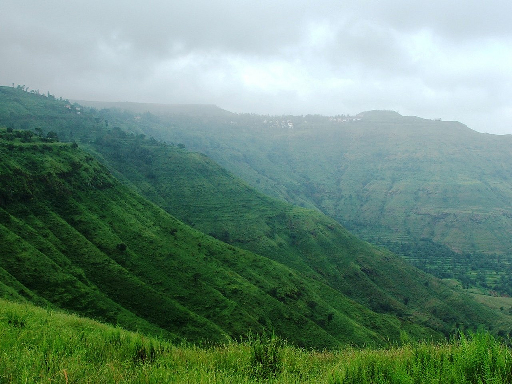 Nestled amidst five hills in the Sahyadris, Panchgani is a famous hill station in Maharashtra with pleasant weather throughout the year. The five hills around Panchgani are topped by a volcanic plateau, known as 'Table Land'. It is the second highest plateau in Asia after the Tibetan plateau. Apart from Table Land, the other tourist attractions in Panchgani are Kate's Point, Sydney Point, Mapro Gardens, Wai, Parsi Point, Devrai Art Village, Rajpuri Caves and Kaas Plateau. For the adventurous, Panchgani also offers paragliding. This hill station is located just 100 km away from Pune and can be reached in 2.5 hours. Also, Panchgani is only 18 km away from Mahabaleshwar, another popular hill station, and the two can be clubbed in one trip.
Mulshi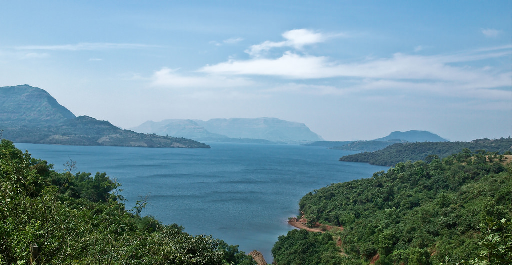 Of all the destinations covered in this article, Mulshi is closest to the city. It is mainly known for the famous Mulshi dam, one of the prominent dams in Maharashtra. Water from this dam is used for irrigation as well as to generate electricity. In recent years, Mulshi has been developed and promoted as a tourist spot, offering various activities. There are camping resorts with Sahyadri range as a backdrop and a magnificent view of the dam. The activities in these resorts include fishing, bird-watching, star gazing, and tractor and bullock-cart rides. For the adventurous, treks are organised in the surrounding jungle. Mulshi is situated just 44 km (1.25 hours) from Pune, but the route is beautiful and a sight in itself. One can hire cabs in Pune and cover these places for the weekend.
With such diverse trip options available, all you need to do is take your pick, pack your bags, and head to your favourite weekend getaway!