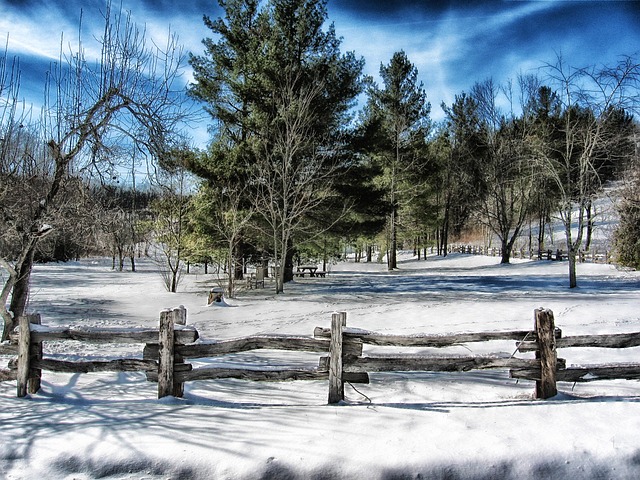 With the Christmas season approaching, it's time to get working on your seasonal bucket list. Popular Christmas destinations across North Carolina are preparing to open for the season and we're going to tell you about some of the best Christmas events that need to be on your list this year!
Hit the beach for their annual Holiday Flotilla
Head to Wrightsville Beach on the Saturday following Thanksgiving (that's the 24th this year). They put their own spin on a holiday parade and have it on the water. The event takes place at night with boats lit up with lights and decorations and the parade ends with a large firework display. This will be the 35th year they are having the floating parade on Wrightsville Beach, and the event is a must see this holiday season.
Swing by Christmas Town USA
This town located just outside Charlotte gets the name Christmas Town because the entire town goes all out in transforming into what you'd expect the North Pole to look like. This tiny 600 person town puts up over 500,000 lights and decorations. Now I know we are all thinking the same thing "I want to live there!". I even found myself doing a Charlotte real estate lookup and unfortunately living in Christmas Town USA is out of my price range so I'll just have to settle for a visit!
What's a Christmas bucket list without the Nutcracker?
The Carolina Ballet puts on performances of the Nutcracker all across the state. They are a traveling ballet that makes stops in most major North Carolina cities like Raleigh, Durham, and more! The show goes on for the entire month of December. You can and should purchase tickets in advance so pick your seats now before they sell out!
After a day of Christmas activities, treat yourself to a beer or two
Weihnachtsmarkt Christmas Market is a month long beer market featuring 60 different beer vendors with hundreds of different beers to try, just don't try them all in one night! After a fun-filled day of Christmas activities, relax and have a few Holiday-inspired brews. If you stop by on November 30th (opening day) or December 15th you may even have a chance to see Santa!
Stay within the lights
Need somewhere to stay? Chetola Resort in Blowing Rock will have you lodging in the midst of their Festival of Lights if you stay at their resort. Every year the resort puts on a breathtaking holiday experience and becomes a tourist destination for those staying at the resort and also those staying elsewhere with their festival of lights. You can see the lights from Thanksgiving until after the New Year so make sure you book your room or drive through at some point this holiday season!
Thanksgiving Day Parades are a great way to kick off the season
Novant Health Thanksgiving Parade in Charlotte starts at 9 AM on Thanksgiving Day. If you can't make it to be there in person you can catch the parade broadcasted on TV or even stream it online. If you do find yourself in the Charlotte area on turkey day, the parade runs from 9th Street and heads south down Tryon Street to Stonewall Street. You may want to get their early for a good spot! This parade has been happening every Thanksgiving for over 70 years and is definitely something you don't want to miss