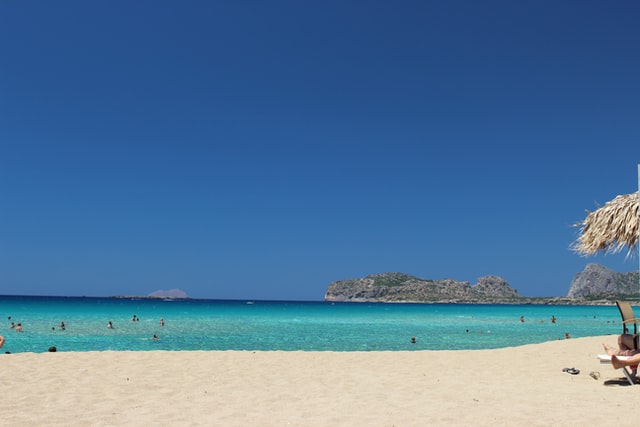 The Mediterranean coast offers amazing azure seas, long stretches of golden sands and sunshine all year round. A Mediterranean vacation will be one which you'll never forget, so much so that you might even consider Malta should you wish to live in another country abroad. Residing in the Mediterranean has its numerous benefits, whether you opt for long or short term periods.
You can either travel or be more adventurous and go around with a luxury yacht!
A lot of countries are so close together but all have distinct characteristics and cultures. It is no easy task of deciding which country to visit but all reap fruit different from each other, so each country is a completely different experience. Around twenty-one countries, all fall under the Mediterranean umbrella so here we will be discussing a few notable countries which you should take into consideration.
Crete, Greece
The biggest island of Greece, this place is scenically beautifully. Crete is packed with activities, whether you like to swim, hike or go on a ferry ride around you are able to do as such. The island is known for its sandy beaches but also it is filled with amazing cultural importance. You can explore monuments, museums and ruins and will be able to learn more about Greece, Greek culture, history and mythology.
You will not be able to go around Crete well in one small vacation, so be sure to preplan and go for a substantial amount of time. Go prepared and ready! Visit the Elafonisi Beach known for its pink sand and the Venetian Harbour, which is an old historic quarter with an incredible viewpoint.
Montenegro
If you love mountain scenery but at the same time want to enjoy beach time, Montenegro is where you should be headed next! You can visit the UNESCO World Heritage site called Bay of Kotor. The fjord-like inlet is surrounded by medieval towns like Perast and Kotor. This place welcomes a lot of visitors and cruise ships which anchor close by.
Montenegro also has fortified walls around the city of Kotor. If you climb these walls stunning views is what awaits you. The landscape is something else, beautiful mountains coupled with beaches and sun. The country itself has a lot of cathedrals, churches and all the history that comes with such structures. Perast is a small fishing village which also has a lot of popular pilgrimage sites with its chapels.
Malta
Exactly in the middle of the Mediterranean, Malta is a country for all. There are activities for anyone looking to visit the island. In the summer the influx of young tourists bring with it a new life, a new energy which is not seen anywhere else. With multiple events being hosted throughout the summer days which calm down when winter strikes. Paceville is a place where everyone goes, it is where all the young adults meet up for a drink, to party and dance.
If you are inclined to the history and culture of the island, Malta has a lot to offer. With so many empires ruling over the islands, they have leftover with them their countries culture in Malta. There are also tours which you can take along the fortified cities. Birgu, Bormla and Isla all offer historical importance which you should capitalise one if you are inclined to history.
France
The southern regions of France are truly beautiful and wonderous. Corsica is an island which is midway between French and Italy. Known as the Isle of Beauty, most of the island is covered in pine forests with beautiful landscapes. Packed with peaks and ravines there is a lot to explore when visiting this island. If you are visiting the island, make sure to go during September, where the weather won't be hot and intense.
Conclusion
The Mediterranean coast is full of countries to visit. Alternatively, you can go on a cruise which will take you around a lot of cities and countries, so be sure to look into that. If you are looking for hotels in Malta, St Hotels have the perfect accommodation for you. The Mediterranean has a lot to offer so be sure to look at what you really want out of your vacation and follow up with the country that offers such activities.