For many, the first thing that comes to mind when they hear the word "Canada" is a winter-like culture based on hockey and the great outdoors. In reality, Canada is a diverse nation with plenty of excitement and variety for everybody, but the stereotype in this case exists for a reason. Canada's rugged winters have helped shape some great winter sport opportunities from north to south and from east to west. For avid skiers, Canada is a great destination and one that has plenty of different resorts and slopes to offer. If you're planning an adventure to Canada and want to visit the best ski destinations while you're there, then grab your Canada visa and continue reading.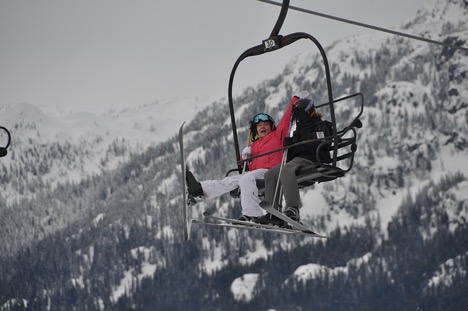 Whistler
Arguably the most notable ski destination in all of Canada, Whistler Blackcomb in British Columbia brings in thousands upon thousands of skiers and non-skiers each year. With more than 200 runs spread across more than 3000 hectares, avid skiers can find a virtually limitless series of challenges to explore and conquer. In addition to the great marked ski trails, there are also glaciers to explore. For those may not find skiing to be to their liking, there are snow tours, zip lines, dog-sleds and a variety of shopping and eating venues to explore while you're here as well.
Mount Tremblant
Situated in the Laurentian Mountains outside of Montreal, Mount Tremblant provides some of the best skiing opportunities in Eastern Canada. The crown jewel of the area is the Mount Tremblant Ski Resort, which plays hosts to the dozens upon dozens of ski trails in the vicinity. Mount Tremblant is the perfect destination for families, as there are plenty of social activities – including skiing – for the children. Even if you don't ski, you can find plenty of fun via snowboarding, tubing and luxurious spa treatments.
Blue Mountain Resort
Centrally located in Ontario, Blue Mountain Resort remains one of the more popular skiing destinations in Canada – and with good reason. You'll be able to enjoy three dozen different runs across a wide variety of terrains. Only surpassed in amenities by the two previous destinations on this list, Blue Mountain is very popular among Canadians due to its proximity to major population centres; you'll be able to reach this majestic place by car from Toronto in just two hours. Skating, toboggan rides and even a roller coaster are some of the non-skiing amenities you can expect to find at this one-of-a-kind skiing destination.
Crabbe Mountain
For those who want to be a little bit closer to the coast, we highly recommend checking out Crabbe Mountain in New Brunswick. Situated about 50 kilometres from Fredricton, it's not difficult at all to get to the resort. Many people flock to Crabbe Mountain due to its accommodations for night-time skiing, and the destination also provides snow-shoeing and snowboarding to those who are interested. Crabbe Mountain is also kid-friendly, too, so don't be afraid to book a family trip for the whole gang!
While these may be the best and most popular skiing destinations in Canada, there are many others that can provide hours upon hours of outdoor entertainment. We hope that this list made your vacation planning process just a little bit easier!