If you love snowy slopes and big heights, then you will love heli-skiing in British Columbia. In order to reach the untouched powder of the Kootenay Rockies, a helicopter transports you to remote terrain that is usually never touched. The helicopter drops you at a prime location and then you can experience the ride of a lifetime. The phenomenal landscape of southeastern B.C. transforms a vacation on the slopes into a life-changing adventure. You'll reach new heights and explore tracks only a handful of people ever have before. Packages can be customized to fit anyone's schedule, whether it's a weekend trip or a whole week's escape from the world.
Located in the Canadian Rockies, only a four-hour drive from Calgary, the Selkirk Mountain Range has been called the Powder Highway of North America. Boutique heli-skiing operations are designed with one goal: to provide memorable adventures with a personal touch. These outfitters service small groups to provide personalized instruction and scheduling or terrain choices. Smaller groups mean that you'll maximize your time carving up tracks.Share your space with your friends or your family exclusively.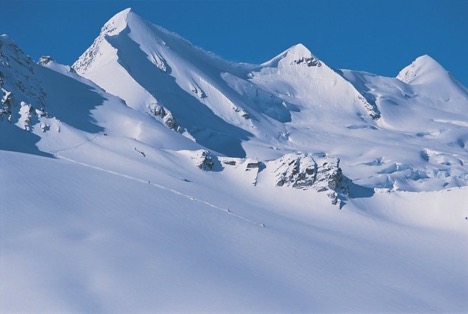 In order to enjoy the pristine snow off the beaten path in the backcountry, you will have to get away from the usual tourist towns and resorts. When you plan your heli-skiing trip in British Columbia, there will be specific gear you may need if it's your first time. Pack accordingly and do your research before you find yourself in the mountains. You will need appropriate clothing, equipment designed for powder, poles, and boots. One item that most often goes unnoticed is the sunscreen. It may be winter, but you'll still be spending hours outside in the bright winter sun. Goggles are also a necessity so that you can maintain your eyesight against glare. Of course, you're going to be seeing some incredible views, so don't forget the camera.
The slopes are always world-class in British Columbia, but you'll also want accommodations where you can unwind. The lodge at Great Canadian Heli Skiing, for example, features a sauna and hot tub, as well as an in-house massage therapist. There's satellite TV and WiFi, but mountain enthusiasts recommend that you make the most of the wilds before tuning into the web. For romantic getaways, you may also want to look into lodges that have private cabin extensions. To learn more about a typical day in the Purcell and Selkirk mountains, drop by Canadianheli-skiing.com and discover one of the biggest terrains in the world.
Take your vacation to the next elevation and make memories that will last a lifetime. The Canadian backcountry offers untouched snow and breathtaking views. A vacation with Great Canadian Heli Skiing is a rare and exciting adventure that can take you way above the crowds. Be that person back at the office who gets to tell stories about helicopters and the peaks of the Rockies. Plan and book your adventure now; you will never regret this trip of a lifetime.