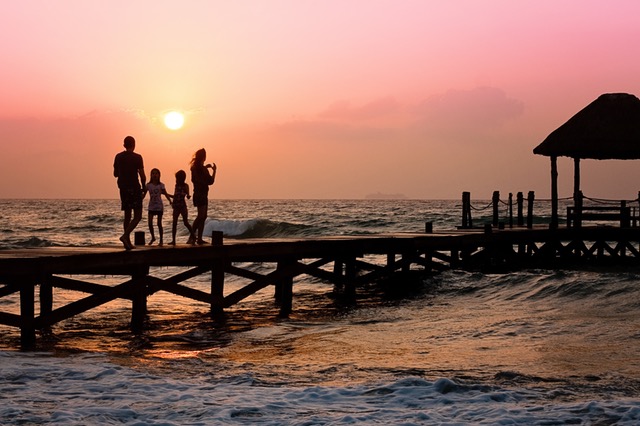 It's easy to jump on an plane and land anywhere in the world within a day. Although it's extremely beneficial and we're very lucky, it still doesn't mean it's always the best way to travel on holiday. When you're with family a road trip in the car is highly enjoyable.
Sadly they're not as popular as they once were, but it doesn't take away any of the magic. The negatives don't automatically disappear too. Let's look at a few of the pros and cons of road trips in case it does appeal to your adventurous spirit when planning your next holiday.
Pros
• Bonding With Your Children
• You'll Have Complete Freedom
• It's Impossible To Get Bored
Bonding With Your Children
How many children know their mom and dad exist when they're on holiday? They are away having too much fun splashing around in the pool. Even though you try to join in they'll be too energetic and you'll need to watch them while you rest.
You don't get the same chance to bond like you do when everyone is inside a car, but that isn't the only reason you'll bond. You'll need to overcome obstacles when you're on the road, which will help bring the family closer together.
You'll Have Complete Freedom
Although there is nothing particularly wrong with staying at a fancy resort, you'll never have complete freedom. When you're on a road trip it's different and you'll be able to do anything you want. That includes changing plans at a moment's notice.
It's not limited to the sites you want to visit on your trip. If you pack the right equipment you'll be able to stay almost anywhere if you're allowed to camp out. You'll also be able to cook all your meals outside.
It's Impossible To Get Bored
After a few days doing the same thing over and over again it can get really boring. It's worse if you go on the same kind of relaxing holiday every year. There are only so many ways your kids can keep themselves entertained.
If you're experiencing different things every hour of the day it's impossible to get bored. Not only will your kids be having lots of fun, but they'll learn lots too. Road trips can be very educational even though you're on holiday.
Cons
• It Will Take A Lot Longer
• Staying In A Car Is Tough
• You'll Spend More On Gas
It Will Take A Lot Longer
There are a few different ways you can reach the Atlantic coast from the Pacific, but it's going to take a long time. On a plane it will take roughly 5 hours, but in a car it's much different
With two people and lots of caffeine it's possible to do it within a few days, but it will mean one person sleeping while the other is driving. If you want to go on a fun family road trip you're looking at about 10 days depending on the exact route.
Staying In A Car Is Tough
When you reach a specific place you want to see it will feel fantastic. Unfortunately there won't be many sites extremely close together, so you'll be trapped in the car for most of the trip. It's going to be harder if you have small kids.
You'll want them to experience wonderful sites around the country, but what will you do when you're on an open stretch of road? You'll need to be very creative and come up with lots of games if you don't want them to keep annoying you non-stop.
You'll Spend More On Gas
Gasoline is considerably cheaper in the US compared to lots of other countries, but you'll still need to stop on a regular basis if you're traveling a long distance. All the money you spend on gas will eventually start to add up.
If you book flights in advance and grab a deal it's much cheaper to travel the same distance by air. If you're not careful a road trip could be expensive, especially if you're not camping. Luckily there are some great ways to save on fuel.
Once In A Lifetime Opportunity
Even though road trips were common a while ago this could be a once in a lifetime opportunity for your children to experience one. After the trip you might decide fancy resorts are more your thing. It still doesn't mean you shouldn't go on at least one road trip before your kids grow up.