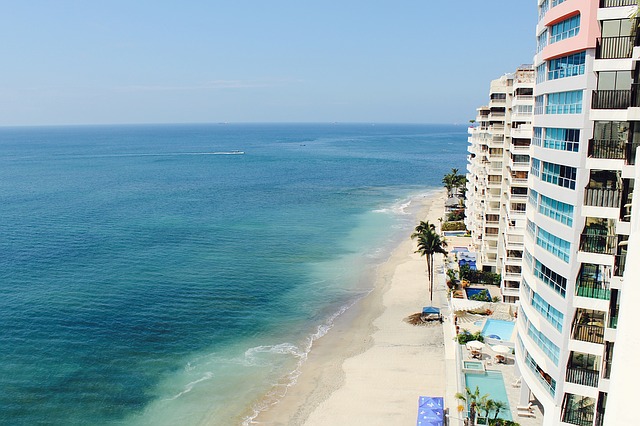 Are you getting fed up with the rainy skies and lack of sunshine? Wouldn't it be nice to be able to jet down to your villa in Spain and relax by the pool for a week or two? Perhaps you have considered owning a holiday home so that you have a place where you could escape every now and then.
Many people have decided to buy second properties abroad as a place to spend their holidays as well as an investment which will earn them a rental income when they are not using them. The most popular locations for Brits buying holiday homes are France, Spain, the USA, Australia and Thailand, but there are beautiful properties available in sunny locations all over the world.
If you are considering buying a second home in a sunny holiday locale, there are lot of things to think about first. Buying property is not something to rush into, especially if you are buying a home in a different country. It's important that you take your time and do your research so that you can be sure you have made the right choice.
Here are some of the main dos and don'ts to keep in mind when you are looking for your second home abroad:
Do Get the Right Exchange Rate
Exchange rates between different currencies are always changing and this can make a big difference in your property's value. If you have found your perfect home and the price fits your budget, if the pound weakens against that currency before you make the decision to buy then you will find that your new home is no longer affordable. Try to secure your rate of exchange as soon as possible so that you can get the best rate.
Don't Buy More Than You Can Afford
When you are looking at the gorgeous villas in France it can be easy to fall in love and go over your budget, leaving your finances stretched tightly. Make sure you create a budget before you start looking for a home so that you will know what to look for.
Do Get to Know the Area
Before you decide to buy a holiday home in a certain location you will want to know the area inside out and have a good idea of what it is like in every season. Some holiday destinations are very busy in the high season yet close up and become like ghost towns in the off season. If you want to be able to make an income from your property you will want a location which is busy all year round.
Do Research Your Rental Potential
Many people who own holiday homes abroad will rent them out during the rest of the year while they are not using them. They can be rented to tourists who will also enjoy spending their holiday in your beautiful retreat. Renting can be a great way to offset the cost of the property, but some research needs to be done to determine the rental market.
Take a look at the other similar properties in the area to determine how much they make from rentals and which is the most popular type of property in that area. Also consider how long the rental season is and what demographic of tourists often come to the area, for example families, elderly or couples.
Also consider how you can manage your property (or properties) remotely. If your property turns into a rental business it's best to set it up so that you don't have to be there. Having a trusted agent helps, and using tools like a maid service software can also help you manage your time and resources.
Don't Forget About the Government
Do a bit of research on the political stability of the country you are considering buying in. Is there a chance that the country's government might become unstable? If this were to happen, what result would it have on foreign investors and property prices? Is there any chance of a future government confiscating the land or other assets?
Buying a home abroad requires a lot of research and planning ahead, but when you are lounging in the sun on the terrace of your sun-soaked villa while sipping red wine it will all be worth the hassle.
There are a lot of things to consider when buying a property abroad. Don't forget to also look into overseas property insurance so that you can protect your second home.