Whether you live in the United Kingdom or Britain, or perhaps you are just a resident that happens to spend a lot of time out of the country, but still, want access to your favorite English television programs. Then perhaps it's time you made the decision to join a virtual private network (VPN). With Britain being one of the most surveillance states in the western world, your internet browsing history is no longer yours and yours alone. Thanks to the Investigatory Powers Act of 2016, law enforcement and intelligence agencies across the country now have unwarranted access to your internet activities.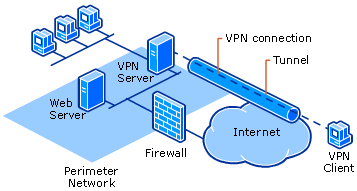 That is not a step in the right direction. The right VPN services for the UK will be able to provide it users with the privacy, autonomy, and the internet uncensored, as they so rightly deserve. More than that, it should allow users in geo-accessed internet countries to be able to access and stream all the favorite news and media content, unabated. A reliable VPN will be able to provide you with effective protection against Investigatory Powers Act, effectively hiding your IPS from all the websites that you visit, as well as the online services that you make use of.
Uncensored Internet
Through laws in place in the United Kingdom, Internet Service Providers (ISP's) are mandated to block and restrict access to a host of websites, most of sharing websites such as The Pirate Bay. If you as an avid internet user prefer full and uncontrolled access to the internet, then a VPN that hosts its serves in a country like the Netherlands is what you are looking for. Or even another country that does not have controls place on the internet usage of its citizens.
Accessing UK Content Abroad
When traveling outside of the United Kingdom, most of the UK content that wish to access may be geo-access controlled, meaning, that if you want to access these websites you have to physically be in that place. This is a restriction that can easily be by-passed using the proper VPN, connecting to a server inside that country.
Considering a Virtual Private Network
When it comes to choosing the right VPN for you, there are two considerations that need to be taken into account. Your first consideration is the number of UK servers that a VPN has to offer. It goes without saying that the more the merrier, and the more physically spread out, the better for you. A larger number of servers mean that they are able to handle to a number of users without any interruptions. Secondly is the internet connection speed. You want a fast connection, especially when streaming videos or sharing large files. If a VPN is slow, then what is the point of having it in the first place?
Whether inside or out of the country, a VPN can protect your internet privacy and provide you the unfettered use of the internet, anytime, anyplace. Choosing the right VPN for you is going to make the world of difference for you. Taking your uncensored internet with you wherever you go.