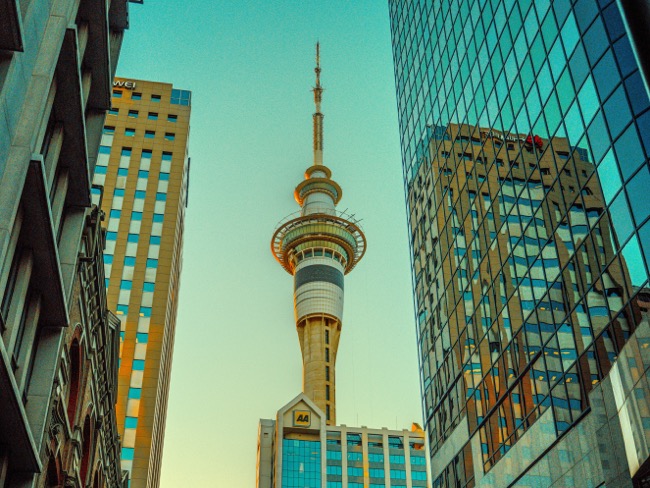 SkyCity Auckland is a New Zealand entertainment complex in Auckland City. It is a top event venue located in the city's thriving central business sector. It takes up many levels of the city's communications and observation tower, the Sky Tower, and offers guests a wide range of events and services to enjoy and indulge in.
It's one of the destinations that have an active online casino in New Zealand. The location is ideal for anyone seeking a luxurious escape in and near the city. Personal and corporate gatherings can be held at SkyCity Auckland.
Amenities and Services
When visiting the city, visitors can take advantage of various amenities and services provided by SkyCity or the Sky Tower. It boasts a magnificent atmosphere and includes:
• A theatre.
• Many bars and restaurants.
• A convention center.
• A casino/gaming zone.
• Several luxury hotels if they intend to stay in the city for a few days.
At SkyCity, There are a Variety of Things to do
SkyCity Auckland offers a wide range of activities to choose from. There are conferences, workshops, and other activities planned for people of all ages. Because the management's event calendar is constantly changing, it is suggested that guests check ahead of time and buy their tickets. Yoga Workshops, Masterclasses, Children's Snow Globes, Bingo, Live Sports Match Screenings, Whiskey Nights, Meal Deals, Free Movies for Kids, Fun Day, Video Games, Sunday Winning Tickets, and other events are regularly arranged.
SkyCity also hosts contests, drawings, and tournaments in which users can compete for cash prizes or freebies. Currently, the location features 14 restaurants that offer delectable cuisine from all over the world. Huami, Gusto at the Grant, Masu by Nic Watt, The Sugar Club Sean Connolly's The Grill, Orbit 360o Dining, DepotFortune Buffet Restaurant, Federal Delicatessen, Spice Alley, Bellota by Peter Gordon, Andy's Burger & Bar, Sammy's Lounge, and Sky Café are among the restaurants. Five of these establishments also have filled bars and provide a wide range of beverages. SkyCity occasionally offers discounts on dining out as well as complementary services to its consumers.
Guests can also climb to the peak of the Sky Tower for a 360o panoramic view of the city and watch the metropolis and natural environment surrounding the attraction, which spans up to 80 kilometers. They can eat in one of three restaurants on the tower's highest level for a fantastic meal and a stunning view. Exciting activities such as Sky Jump and SkyWalk are also available at the venue. Workshops are sometimes held on the tower's upper floors for a beautiful experience. Guests can buy a one-time admission ticket, a family pass, or an annual pass to get access to the Sky Tower.
The Best Time to Go
SkyCity is open every day of the week, during all seasons, except on the following public holidays: Christmas, Good Friday, and ANZAC Day morning. Visitors visiting Auckland, on the other hand, may opt to come during December and February. When the lowest temperature is around 14oC, and the highest is about 24oC, this is the best chance to enjoy the city. During these months, the city also experiences the least quantity of rainfall.
What is the Best Way to Get to SkyCity Auckland?
SkyCity Auckland is situated in the city's core business center, between Federal Street and Victoria Street, two significant thoroughfares. People arriving from neighboring cities can book a cab or take a bus to Auckland.
Within the city, public transportation makes traveling a breeze. These operations are managed by Auckland Transport and AT Metro and include train, bus, and ferry services. Those flying into Auckland can hire a cab from the Auckland Airport Terminal, which is 25 kilometers distant.
Final Thoughts
As a result, SkyCity Auckland is an ideal location for fun and relaxation. For several years, the site has seen a surge in the number of guests, including tourists and travelers and traders and businesspeople. This is the place to go if you'd like to have an exceptional gathering and dining experience.
This facility is the one-stop location for nonstop joy and entertainment, with 1700 gaming machines and 130 table games. The crew takes pleasure in offering excellent service to their customers. SkyCity Auckland is the place to come for a magnificent perspective of the city!