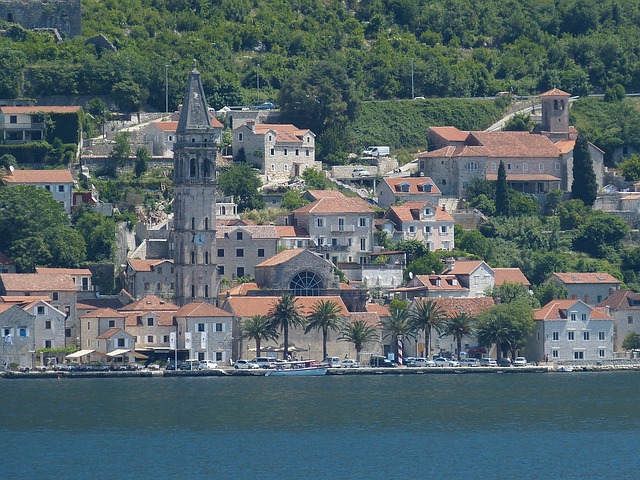 Montenegro is one of those mystical places that all of us heard of but never really found it in us to travel and experience the country in full. One of the probable reasons might be that, well, it is mysterious and it is hard to maneuver your way into the country and not cost a fortune. However, there are ways. And if you want to experience one of the best street food scene in the world (backpackers, rejoice!), then you might want to consult some holiday packs or travel agents to find out the cheaper routes into the country. Once you do that, the second most important task on the list would be to prepare your taste buds for the feast!
With influences from Italian, Turkish or Greek cuisines, Montenegro is popular for its fresh, organic local source foods that have the signature Mediterranean flavor. The restaurants are beautifully traditional most of the time. They are often made with stones with racks hanging from the ceiling to dry their meat. They use a special stove called a sac to bake their bread, giving it a signature Montenegrin flavor. The vegetables are always fresh and the meat always juicy and filled with flavors. So if you are foodie, Montenegro could be your paradise. Here are a few things to look out for if you are up for exploring the street food scene of Montenegro.
1. Sea Food
Situated in the coastal regions, Montenegro has a large variety of seafood dishes to offer. Even if you don't particularly like fish, you should try some items like the fish salads or goulash. These are cooked with the freshest seafood and seasoned with flavorful Montenegrin spices. These seafood dishes are usually served with polenta (made with corn flour) or blitva (chards) or boiled potatoes with fish dishes. You can even try their dried fish items which is a traditional practice for Montenegro. These fishes are gilled, scaled and laid out under the scorching sun to dry. Its dipped in seawater to enhance the salty taste of the sea. A true delight for seafood lovers.
2. Meat Items
Meat has its own kind of popularity among Montenegrins and becomes more available as you move into central Montenegro. Meat in Montenegrin restaurants are usually prepared with kajmak. This is made by pouring sheep milk into a flat bowl and then putting it into an oven for around 3 hours. This cheesy cream is used to braise mutton or chicken, making the meat very tender and juicy.
3. Salads
Local salads are as refreshing as they are delicious. These are prepared using freshly chopped vegetables and dressed with olive oil with a drizzle of vinegar. Although the preparation is simple, the freshness of the vegetables make the salads absolutely delicious. You can find them in local restaurants within very reasonable prices.
4. Desserts
In Montenegro, dessert is usually served with coffee. You will find dishes the likes of palacinke, which is a large pancake filled with jam, melted chocolate or cream. This makes for a wholesome breakfast dish.
Another famous Eastern European dessert you can find here is baklava. This is a delicious treat made with finely chopped walnuts and raisins layered together and soaked in sugar syrup.
You can also find a type of doughnut called krofne, which is served with jam or chocolate. You can also try the cake desserts like krempita, which is a type of layered cream cake famous in the Balkan regions. Fresh fruit salads and a variety of coffee and hot chocolates are also widely available.
5. Special Local Food
In order to truly experience the special offerings of Montenegrin localities, a trip to the village is required. This is where you will truly experience the raw flavors of true Montenegrin food. The vegetables here are fresher, the servings bigger for a large wholesome meal.
One popular item is prosciutto which is practically their national meat of choice. The best prosciutto is made near Cetinje where the pork is dried in the mountains with fresh air. They even have a special way of cooking the chicken where the salted meat is placed into the cavity of a lamb and roasted on a turnspit. The beautifully roasted chicken is then served hot on a plate.
Some other regions have dried meats or cheeses with unique flavors as each is prepared in a different style. A special type of cheese called Kolasin is found near Bjelasica. The cheese is prepared by pressing against large rocks found in that area. It is widely used in local dishes.
The sweet dishes include priganice (flat doughnuts) which are usually served with honey, cheese or jam. They are served hot straight out of the kitchen, before or after a meal. Although the real experience of this can be felt in the village mountainous area, these restaurants can be found throughout the country.
The salty air of the ocean, the beautiful beaches and the fresh cuisines, they all make for an excellent experience in the eastern European terrains. So grab your passport and visit Montenegro and try out the delicious foods it has to offer!