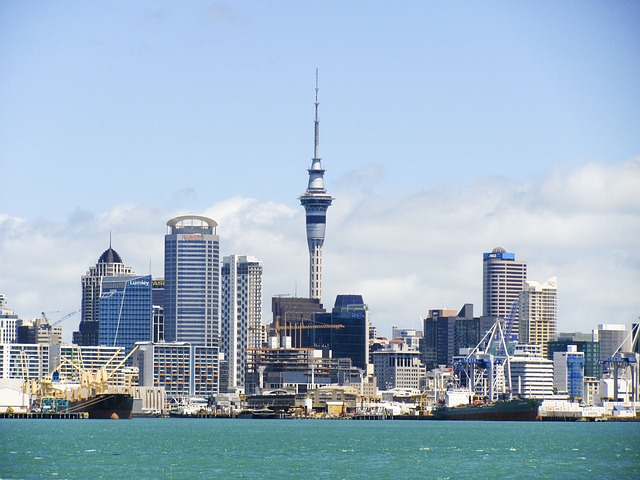 With the travel bubble finally open between Australia and New Zealand excitement is high. People within the bubble, and other countries looking on, are curious to see how it will work. Quarantine free travel between the two countries started at 11:59pm, 19th of April.
Many Australians and New Zealanders jumped aboard the very first flights between the two neighboring Pacific nations. Plenty of happy reunions were shown in the news. Gestures of welcome towards their Trans-Tasman friends were displayed at airports in both countries.
How High Has Online Interest in Trans-Tasman Holidays Been?
According to the Travel Corporation (TTC), New Zealand based online searches for holidays in Australia jumped massively. Statistics were looked at shortly after the travel bubble's official start date was announced on the 6th of April. Search volumes were up to 500% compared to last year, figures were similar to what usual interest would have been back in 2019.
The amount of travel between Australia and New Zealand is expected to gradually build up again to pre-covid numbers. This travel bubble will make a huge difference for tourism in both countries. Australians are New Zealand's largest group of travelers, and New Zealanders are Australia's second largest group, following not too far behind China.
Will Interest Become Sales?
Despite high interest there are still some stumbling blocks that may hold travelers back from booking. Initial airline bookings do look promising, and there is an expectation for tourism to rise significantly in both countries. However, there are still some concerns.
Insurance companies offering Covid cover may not cover extra costs incurred if a lockdown or border closure happens while a traveler is overseas. A couple of the major providers have said that they will cover costs related to getting Covid-19, and medical care, but not costs related to border closures. This could mean travelers are stuck paying managed isolation fees, flight cancellation costs, and extra living costs if they must stay put during a local lockdown.
One of New Zealand's largest phone and broadband service providers sent out an email to employees this week, stating that if they get stuck in Australia their jobs may not be secure. This has caused some worry that jobs will not be held for them, and salaries will be lost if they are stuck overseas longer than intended. For those still working mostly from home, or able to do so, this may not be cause for concern, but many employers will not be happy about employees being unable to return to work.
There does not seem to be much concern over the actual virus. Both Australia and New Zealand have contained it well. The rest of the world looks to them both as examples of how to beat Covid, and will be watching to see how to safely open borders again too.
What Happens If a New Outbreak Occurs?
The Australian and New Zealand governments have discussed this at length. There are plans in place using different levels, similar to how both have used covid alert levels for lockdowns and distancing rules. There will be instances where nothing needs to change, and times where there may need to be temporary border closures, of a city, state, or entire country.
Both prime ministers have clearly said they don't want to close borders again, and that they would try to re-open them as quickly as possible if a border closure of any sort did become necessary. They have put plans in place in advance so that if an outbreak does occur, they already know what to do, and can loosen restrictions again within a short time.
If there is a local lockdown in one particular city, where those living in the city are asked not to leave, travelers will likely be expected not to leave as well. There may be cases where people can still leave but will then face extra testing or be required to isolate at home on arrival to their home countries, possibly in a managed isolation facility.
Predictions do still seem to say that these risks won't put most people off. The public have been waiting over a year to be able to visit family overseas and go on international holidays or visit hidden gems again. For many, it has felt like an awfully long time, and they are willing to accept those risks. After the first few months, and possibly the first local outbreak being dealt with, confidence will grow, as people see that the system is working, and any restrictions do lift.
This travel bubble is only the second of its kind. Taiwan recently created one with the island nation of Palau. Australia is already working on the next travel bubble with Singapore, news on that is expected soon. Travel bubbles out towards Europe and Northern America are not expected until sometime in 2022, after they (or the Pacific) finish their vaccine rollouts.