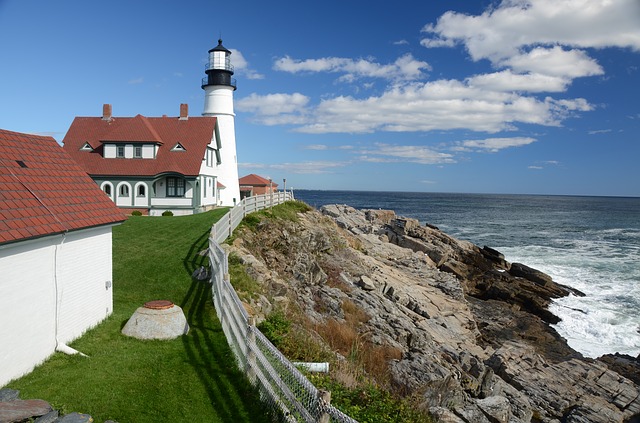 For a vegan, it can be quite the challenge to find a vegan-friendly restaurant, let alone a vegan-friendly city. If you've ever been on a road trip, you know how frustrating it can be to sit at the table with a stale side salad while your friends enjoy their burgers and milkshakes and fries with who knows what additives and ingredients.
So when you find a city that has vegan options, it becomes a kind of mecca. A food mecca. And one of the greatest food meccas—in the heart of Maine, if you can believe it—is Portland. Sure, New England is famous for its clam chowders and lobster bisques. But what it should also be famous for is its vegan cuisine. With so many artists and romantics drawn to this beautiful place, it's no surprise that vegans have established themselves and their cuisine here.
Take a look if you don't believe me:
1 The Cafe/ Diner
Anybody knows that the beginning to a good day is a good breakfast. If you're craving a breakfast scramble, Local Sprouts Cafe has got the right substitutes to satisfy your hunger: tempeh instead of bacon or sausage, and a veganized scramble. For lunch, you can order the Maine Bean Hummus Wrap and the VLT, which includes the house tofu aioli. And don't forget about the most important option of all: the vegan mac 'n' cheese.
Another great diner option is Silly's Restaurant, which offers creative vegan options like vegan feta cheese and buffalo and mango jerk tofu you can replace meat with in any dish. And don't forget: Local Sprouts Cafe is committed to it's worker-owned (it's a co-op!), and committed to getting seasonal vegetables from local suppliers. So when it comes to their treatment of staff and delivery logistics, they're making all the right ethical business decisions.
2 The Bakeries
If you're more of a carboholic when it comes to breakfast (or snacking, let's be real), then there are plenty of options in Portland for vegan baked goods, too. Are you a lover of donuts? Then you should check out The Holy Donut, a bakery that has the mission of creating delicious, but also healthy, donuts. They're made from potatoes and local ingredients—and there are always vegan options, too, that rotate daily.
Another bakery with vegan goodies is Mister Bagel — a bagel shop that's been described in reviews as a "super awesome breakfast place for all the vegans out there," with options such as Tofutti, hummus, and a variety of veggies. Last but not least, for the fancy baked good lover, there's Bam Bam Bakery, where you can get vegan focaccia, as well as milk- and egg-free cakes, cupcakes, and pies.
3 Pizza, please
Ah, pizza. Too often are vegans subjected to having to order it without cheese, and when it arrives, the tomato sauce is often bland, and the veggies aren't fresh, and it's a total nightmare for anyone who chooses to make the right ethical choice. Luckily, in Portland, there are a couple pizzerias that are committed to providing options that will make you enjoy pizza and feel like a kid again.
One choice is the Flatbread Company. Vegans rave about their vegan pizza, and because of the multitude of options, you can bring along your non-vegan friends, too. And if you want more of a guilty pleasure, check out the Portland Pie Company, where you can replace any regular cheese with Daiya vegan cheese instead. All crusts except for the beer dough is vegan—so what's not to like?
4 The Asian getaway
Last but not least, any vegan knows that there's always going to be great vegan options at the Asian restaurants in town. The thai restaurant Green Elephant offers vegan desserts, as well as tofu and faux meats for every entrée. Then there's Empire Chinese Kitchen — one third of their menu is vegetarian or vegan, including vegan ramen (a rarity!). And for a late night treat, check out Boda, which serves up tapas until 12:45 AM, seasonal vegetables and has vegan options available.
And even though this restaurant doesn't fit into any specific category, make sure you visit Kamasouptra, a restaurant with a pun in its title as good as the variety of vegan-friendly soups it serves for $5 a bowl. Options include vegetable and lentil, white bean, kale, and veggie chili. It's the perfect weapon against the New England cold, and healthy, too.
As you can see, there plenty of delicious, ethical, exciting vegan options in Portland, Maine. It's worth a visit, not only for the art and the seaside, but for the food, too. Next time you're at your computer, instead of researching online credit repair, antivirus programs, or the latest apps to install on your phone, research instead how to get to Portland, Maine—and get there fast.