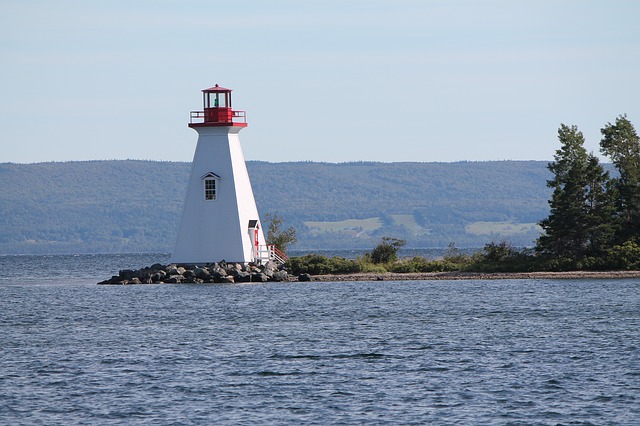 Corporate retreats have a slew of benefits, some of which are surprisingly easy to value in dollar terms. There's a strong case to be made that your company should take regular retreats, at least once per year.
Unfortunately, a strong case doesn't make the prospect of planning a corporate retreat any easier. Before you get deep into the weeds of itinerary-building and the like, you'll need to choose a spot from among dozens of candidate facilities. And before that, you'll need to pick a worthy destination that's both convenient to reach and possessive of the sorts of amenities your team seeks.
These five Canadian vacation destinations all fit that bill. On which do you have your eye?
1. Cape Breton Island, Nova Scotia
Alexander Graham Bell once said, "I have travelled around the globe. I have seen the Canadian and American Rockies, the Andes, the Alps and the Highlands of Scotland, but for simple beauty, Cape Breton outrivals them all."
That's an apt description of this beautiful island at the far northeastern tip of Nova Scotia. For a truly otherworldly experience, look to the Cape Breton Highlands, a remote, mountainous peninsula dotted with small inns and rustic resorts. It's perfect for a secluded corporate retreat that brings your team back changed for the better.
2. Hecla Island, Manitoba
Amid the vast watery flatness of Lake Manitoba sits Lake Hecla, an emerald jewel ensconced in timeless reverie.
"Hecla Island is a special place," says David Janeson, co-owner of Gull Harbour Marina, a local inn and boating facility. "Even many Manitobans don't realize we're here."
Hecla isn't quite as rustic as it appears, though. It boasts a championship golf course and an exceptional banquet facility at Janeson's restaurant, the Lighthouse Inn.
3. Mont Tremblant, Quebec
Mont Tremblant is one of eastern Canada's best-known ski areas. What's less well known is its status as a top warm-weather destination for corporate groups of all sizes. The world-class facilities here can accommodate even the most refined tastes and ample budgets, even as the sweeping Laurentian backcountry beckons more adventurous groups with backpacking, climbing, and whitewater rafting.
4. Kamloops Area, British Columbia
Kamloops itself is a small, unassuming city in a picturesque British Columbia valley. But its hinterland is, simply put, otherworldly. Vast wilderness areas stretch out in all direction, punctuated by the surprisingly refined charm of Sun Peaks Resort — one of western Canada's largest ski resorts.
5. Niagara Falls Area, Ontario
Niagara Falls needs no introduction, of course. It's also, arguably, the most convenient destination on this list, thanks to its proximity to Greater Toronto.
Niagara Falls is about much more than its namesake cataract. Nearby towns, like upscale Niagara-on-the-Lake, boast a delightful assemblage of bed-and-breakfast inns, golf resorts, and traditional hotels. Your team is sure to find suitable accommodations here, even if you never catch a glimpse of the falls.
Where to Next?
You've got your finger on your team's pulse. It's possible that they won't cotton to any of these six awesome destinations — or that, for practical reasons, you're simply not in a position to visit any.
That's fine. There are lots of other affordable Canadian vacation spots that double as excellent corporate retreat venues. Which will you choose?