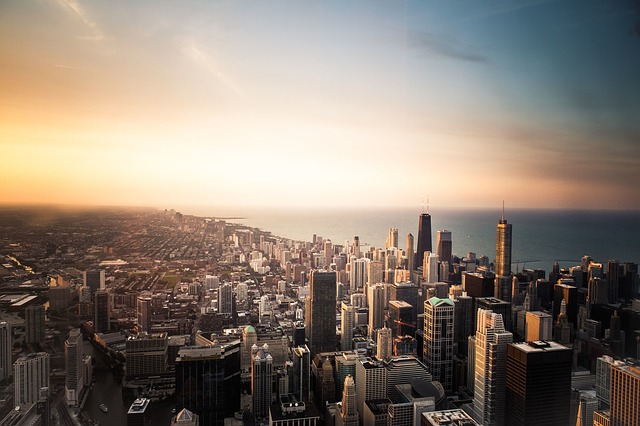 Chicago is the third-largest city in the United States, meaning there's likely an activity for every visitor to enjoy, no matter what your interests. No matter if you're interested in history, sports, entertainment, or shopping, Chicago has it all. Whether you live close enough to drive, or you'll need to fly in to enjoy the city, Chicago is undoubtedly a worthy tourist destination for everyone.
Sports
After the Chicago Cubs won the World Series in 2016 after more than a century of loss, the streets of Chicago were filled with fans celebrating and rejoicing. The spirited atmosphere has definitely endured since then, making Chicago a great destination for sports fans. Wrigley Field is a great place to enjoy a Cubs game, and is especially famous because it offers the opportunity to get seats to the game on someone's neighboring roof!
History
Chicago is a city that is full of history. Not only was Chicago home to Al Capone himself, but it's also recognized for its architecture that dates back as far as 1915. The Chicago History Museum is sure to please any history buff, and a tour of historical sites makes for a great history-centered afternoon.
Entertainment
There's nothing like seeing your favorite artist perform live, and Chicago boasts a wide array of venues and locations depending on the type of outing you're looking for. If you're looking for an exciting night out, you'll be able to get tickets for concerts in Chicago, as well as the ballet, musicals, and live theater. Discounted tickets are usually available if you know how (and where) to look, so don't miss out on all of the entertainment opportunities that Chicago can offer.
Zoos and Museums
Chicago is home to the Lincoln Park Zoo, which is free every day. Visitors can stroll past iron fences, beautiful grounds, and brick buildings, all reminiscent of another era. The Chicago Field Museum, The Planetarium, The Museum of Science and Industry, and The Shedd Aquarium are only some of the major museum attractions, and it's easy to spend a week checking out these local attractions alone.
Shopping
Chicago offers a wide array of shops and shopping opportunities. The Magnificent Mile is Chicago's largest and most popular commercial center, where you can check out hundreds of upscale stores as well as multiple landmarks. Chicago also offers shopping experiences on the other end of the spectrum, with many small, family-owned shops and boutique stores. One such experience is a visit to the Ravenswood Bookstore, which is so small that you'll have to turn sideways to get to the books!
Food
According to some critics, Chicago is arguably the "tastiest" city in the US. The array of cuisine choices is vast, with Chicago boasting options from authentic Thai cuisine to novelty stores where you can get ice cream bars in every flavor under the sun. Eating your way through Chicago is a foodie's version of paradise.
No matter your passions, hobbies, or tastes, Chicago has something to offer for everyone. Nature lovers, or those simply looking for an outdoor experience, can enjoy North Pond or relax at the beach. For everyone else, there are countless museums, cuisine options, or concert venues to visit–making Chicago the perfect city for all of your entertainment needs. Next time it's time to take a trip, visit the Windy City for adventures that will last a lifetime.