Charlotte is reputed for its world-renowned motor speedway, but the Queen City is also home to an array of fun activities, popular museums, and some of the best restaurants in North Carolina. It's a fascinating place for a mini break, and the hotels in Charlotte are great value for the money. Here are the top things to see and do in Charlotte, North Carolina.
The United States Whitewater Center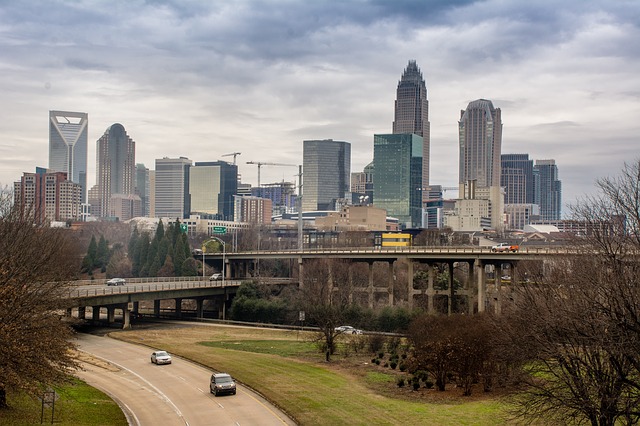 The U.S. Whitewater Center is a sprawling facility on a vast 500-acre property in northwest Charlotte. It's home to the largest artificial whitewater river, and here you'll be spoilt for choice between stand-up paddleboarding, kayaking, and whitewater rafting. If you prefer staying dry, the center also offers zip-lining, rock climbing, and mountain climbing. There are also several running trails and obstacle courses for those who like to compete.
The Whitewater Center is an ideal spot to take your family for the day, though the tickets can get a bit pricey. The AllSports Pass that allows you access to everything goes for $54 for visitors 10 and up.
7th Street Public Market
The 7th Street Public Market is an indoor bazaar selling all kinds of locally produced goods including flowers, carrots, sweet potatoes, cabbages, and more. You'll also find a wide selection of wine and other sweet and savory treats. The city's favorite pizza joint, Pure Pizza, uses ingredients sold at the market to prepare palate-charming treats. The market is open daily, Monday through Friday from 8:30 a.m. to 7 p.m. and Sunday from 10 a.m. to 5 p.m.
Charlotte Motor Speedway
Perhaps the highlight of any visit to Charlotte is a tour of the Charlotte Motor Speedway, where you'll have a taste of the NASCAR culture at its finest. Visitors to the Charlotte Motor Speedway usually confess that a visit here is a rare experience, and it's normal for die-hard fans to camp near the speedway. If you want to witness a race and all the corollary activities, then you'll need to plan your trip for either May or October and get the tickets a month earlier. While you can land a last-minute ticket, you'll have to break the bank first.
Carolina Raptor Center
The Carolina Raptor Center is located in Huntersville, almost 14 miles northwest of Charlotte, and functions as a rehabilitation refuge for sick, injured, and orphaned raptors. It also serves as an education and conservation center, allowing visitors to see the cute creatures up close. It's home to about 25 different species of raptors. You can learn all you want about the raptors by asking the knowledgeable guides.
A day trip to this facility, especially with kids, is fun and educational. Admission to the center is $10 for adults and $8 for seniors. Students pay $6, while children who are 4 years old or younger aren't charged anything.
Pinky's Westside Grill
After a thrilling and fun-filled day, you can quell your hunger pangs at any of the wonderful restaurants. Pinky's Westside Grill is a popular choice and serves hot dogs, sandwiches, tacos, and cocktails in an offbeat space. The restaurant is situated at 1600 West Morehead Street in Charlotte.
Charlotte may not be an immediate choice when it comes to picking a place to visit, but those who do are pleasantly surprised by the charm and diversity of this city.