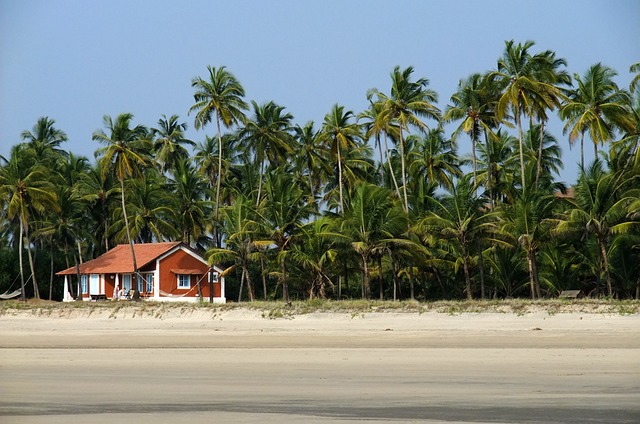 Goa may be the smallest state in India, but this tropical paradise that attracts repeat visitors the world over. It's one of those places where after your first visit, you will be dreaming of those beaches in Goa once you are home. Beyond the magnificent coastline there are plenty of other attractions to experience.
Here are some of the top things to see and do in Goa, India.
Visit the famous beaches
Goa has a rich cultural history with fascinating sites, but its most popular attraction are the beaches. The miles of sandy coastline that face the Arabian Sea are famous around the world. For hotels in Goa there is something for everyone. Hotels range from luxury resorts to makeshift huts, and you should also choose according to your activity preference. If you prefer water sports then Baga is the perfect beach for you. If you want to spend time in a more relaxed hippy vibe, try Arambol. On the other hand, Agonda and Patnem beaches are great if you are looking for something a bit more quieter.
Shop at the Flea Markets
The Anjuna flea market is held every Wednesdays, so if you are planning a trip then make sure you can include a Wednesday in your travels. This market has grown over the years with over 500 stalls, and the market has an assortment of Indian goods at bargain prices. As a tourist it's an ideal place to buy keepsakes to take back home. If you can't make it to this one, the hip Saturday Night Market at Aguada is a great option. The market includes live entertainment and an wide range of food.
Visit Old Goa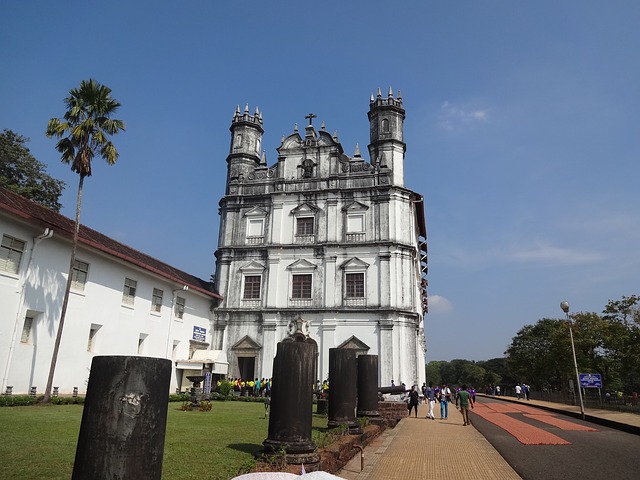 Old Goa once served as the capital of Portuguese India and it is here that you'll see one of the most interesting sites in India. It was founded in the 16th century and at its peak it had 200,000 inhabitants. The capital was abandoned and today it comprises a variety of old churches and administrative buildings. Some of the buildings have been turned into archaeological museums, thus providing an incredible display of Goa history. The covenant and church of Saint Francis of Assisi is one of the major attractions of Old Goa because it contains the preserved remains of Saint Frances, a revered missionary, and patron of Saint Goa. The remains of the city are a UNESCO World Heritage Site and a highlight of any visit to Goa.
Tour the spice plantations
This is one of the other major highlights of a trip to Goa, and after seeing the remains of Old Goa it makes sense to see the reason why so many grand buildings were built. Located around Ponda, the spice plantations is a dense jungle that thrives under Goa's lush tropical climate. The plantations are open to visitors who can enjoy a guided tour and picturesque scenery. The 130-acre Sahakari Spice Farm is the most acclaimed plantation. Others also include the Savoi and Tropical Spice plantations. You can finish off your tour with a delicious and spicy lunch.
While North Goa is good for partying, South Goa is better-suited for tourists who are looking for solitude and relaxation. The diverse mix of beaches and nature, history, and welcoming environment will enable you to enjoy this state for all that it is worth. Goa is indeed a paradise for nature lovers and adventurous souls.