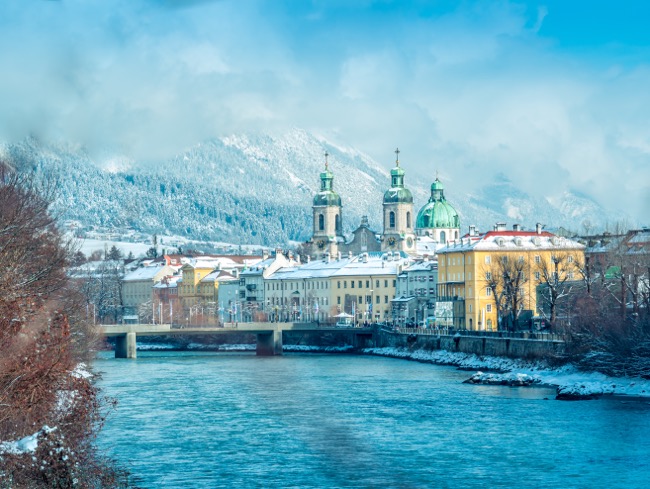 Austria is one of the most beautiful countries in the world. Its high mountains are the perfect setting for breathtaking scenery ad picture-perfect old European cities and towns.
Innsbruck embodies the true Austrian spirit. Not only its privileged geographical location makes it a stop for most visitors that wish to explore its natural beauty, but it also provides a wide range of historical landmarks that will appeal to anyone.
You can read more about Innsbruck at the official Innsbruck travel guide. Here are some interesting activities to see and do if you're planning to visit.
Carnival
You don't need to cross the ocean towards the warm beaches of Brazil to enjoy the festivities. Innsbruck's Tyrolean Carnival is an event that will offer enough diversity to help you celebrate the end of winter. This ancient tradition is present all around the area whilst delivering unique masks, spooky atmosphere, and intense fun. Odds are that you haven't thought of Tyrolese tradition in this form before.
Skiing
Perhaps one of the main attractions that every year draws thousands to its perfect-shape snow-covered hills. Innsbruck isn't all about skiing but it surely is a lot about it. With many incredible places to stay and enjoy this fun activity, it's hard to find a better place in the world to truly enjoy sliding down its magical hills.
Tyrolean Cuisine
Trying the local cuisine is always more than half the fun of travelling. Innsbruck is no exception, with incredible quality ingredients and local produce that will surely fill your cold days with a well-deserved treat.
From smoked sausage to intense-flavored meats, its mountain spirit is surely embodied in the wide variety of dishes you will encounter.
Sightseeing
Austria is well-known for its architecture, particularly known for being attentive to detail and ornamented with unique mastery.
The most famous landmark in Innsbruck is the Golden Roof. With over 500 years of history, its structure is a unique representation of what Austria does best. It is the ex-libris of the Old Town and surely worth a visit. Its origin is deeply clouded in mystery and folklore and has been impressing visitors for centuries.
The Imperial Palace doesn't fall short behind in appeal compared to the Golden Roof. With over 500-years of history, it will also gift the visitor with breathtaking interiors and amazing details. Overall, it's hard not to be impressed by the mastery applied in its rooms and lush ceilings. If you close your eyes for a second, you may just hear the waltz play.
Head to the Court Church to be welcomed by its 28 life-size bronze figures standing guard over the tomb of Emperor Maximilian I.
Though the tomb is actually empty since the Emperor rests in Wiener Neustadt, this unique place to remember him by should be appreciated by the occasional visitor as one of the most impressive pieces of art of its kind in Austria.
Filled with history and plenty of mysteries to unravel, your visit will surely be a memorable one. Make sure you don't miss the fabulous organs that deliver further appeal to this unique building.
With several points of interest to appeal to all visitors, Innsbruck is definitely a place that will deliver wonder on every turn. From rich architecture and history to unique activities that find here ideal conditions for its fans, this Tyrolean city will impress from the first moment once you start descending down towards its valley. Overlooked by incredibly high mountains, few places in the world can deliver such wow-factor from the first minute.
To get a taste of what to expect, here is a video for 7 Amazing attractions included in the ALL NEW Innsbruck Welcome Card Unlimited.