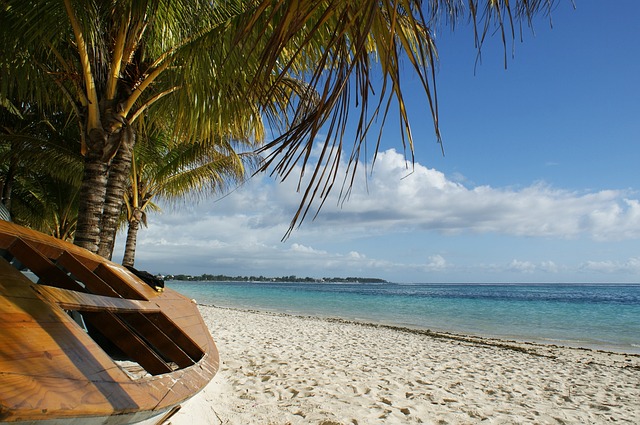 Mauritius is a place you may not have thought to visit, but once you know about it you will want ot see it for yourself. Heaven on earth can be found in the Indian Ocean, off the coast of Madagascar. You can't help thinking about how stunning the sight of gorgeous sparkling beaches and world-class scuba diving is. Neither do you want to spend a night in a five-star hotel? If you're going to find a destination where you can completely isolate and forget about the rest of the world while relaxing on a private white sand beach, this is the place to go. Mauritius is one of the world's best and most tourist-friendly destinations, making it an ideal starting point for exploring this part of the world. If you want to schedule your perfect vacation? The following are the best things to see and do in Mauritius.
What is there to do in Mauritius?
Indeed, Mauritius is much more stunning, perhaps enchanted, and well-deserving of a visit. All wonderful in this little paradise happens every day, and the view is out of this dimension. A thrilling jeep ride along the country's twisting highways, taking in the scenic scenery along the way. Extended daylight hours allow you to see most of this magical destination in a single day. And, of course, breathtaking beaches, a world wonder.
Spend the extra money on a five-star hotel
When you book hotel in Mauritius, you don't want to go on holiday and end up wasting your day in a hotel where you won't remember anything. If you're going to remember every detail of your trip to Mauritius, consider staying at the Constance prince Maurice in Mauritius or the Constance belle mare plage. These are the hotels where you can fantasize about enjoying yourself. If you're the kind of person who wants to make the most of the moment for a once-in-a-lifetime vacation, a five-star resort can make you feel like a prince or princess.
Visit Port Louis
Port Louis, the capital of Mauritius, is on your list of places to visit. Make a whole day of visiting the beautiful French colonial architecture. When you make your way down to the central market, mingle with the locals by trying out the nearby shops and restaurants. Port Lois is one of the best markets in Mauritius. Still, the blue penny museum is also worth a visit if you're more interested in learning about the culture and history of the whole isolated island.
Visit Mauritius' Seven Colored Earths
The seven-colored earth, located in Chamarel, is a popular Mauritius attraction. It's a magical place, a tiny region covered with dunes in seven different colors. Isn't it already magnificent? The high concentration of metals in the soil is responsible for this unique wonder that shimmers with all the place's glory. You should bring your camera with you and be sure to capture the beautiful sight. This is one of the best places in Mauritius to tour.
Take advantage of different water sports
For water sports enthusiasts, Mauritius should be at the top of the bucket list. The top watersports on this small island include windsurfing, deep-sea diving, whale watching, parasailing, kayaking, snorkeling in the coral reefs, and water skiing. Swim in a reef teeming with multicolored fish and colorful corals off the northwest coast at pointe aux. With your adventurous spirit, you do not forget to take a catamaran trip to Mauritius.
Relax on the shores of Mauritius
Mauritius has gorgeous and majestic beaches. In fact, Mauritius is often ranked on the lists of best beaches in the world. Mauritius beaches are a must-see destination due to their white sands, colorful coral reefs, abundant aquatic life, and azure seas. Among the top beaches in Mauritius for relaxation are trou aux, belle mare plage, blu bay, flic en flac, ile aux xerfs, le morne, and several more. There are many reasons to visit the beach, including sunbathing, diving in the waters, and participating in numerous watersports.
Try your hand at deep water fishing
Sea fishing is one of the most common activities in Mauritius. The scrounging sea is home to various large fish species, including black and blue marlin, yellow tuna, multiple types of sharks and barracuda, and many others. If you are a fan of the marlin world cup, you could plan a trip to the island in February or March, when the marlin world cup is held. Many fishing world records include blue shark, bonito, becoming, white tuna, and mako shark.
Meet the gigantic tortoises
Before humans arrived on the Mauritius islands, rare animals such as tortoises and dodos roamed freely. Unfortunately, when humans arrived in Mauritius, they became extinct because they were easy to capture and a perfect food source. Humans imported tortoises from the Seychelles and Aldabra to balance the habitat. On your visit to Mauritius, you will now visit the botanic garden and observe the naturalized citizens-tortoises. You will also enjoy a variety of tropical flora and fauna in the parks, such as pal, trees, and lilies, as well as the fragrance of breathtaking flowers.
Take a Jeep ride in the heritage reserve
Aside from the island's white-sand beaches, the heritage nature reserve is known for its rugged emerald magnificence. The area is well-known for its biodiversity, and there's no better way to learn about it than on a jeep tour. Aside from its natural elegance, the reserve has a significant historical significance in Mauritius. There's a lot to learn about this place, formed by volcanic activity and has a complicated history. It is safest to recruit a local expert who can also make the drive more enjoyable by explaining every detail of the place.
Conclusion
Mauritius is a beautiful country to visit if you want to see what others call "heaven on earth." you will never miss taking a trip to the beautiful island. When you arrive, make sure to check into the best hotels and take your time exploring all of the country's magical attractions. Check hotels for Arabic readers at حجز فنادق.
Overall, Mauritius is one of the most incredible destinations you will ever see. Whatever your interests are, you can find them in the region, all while enjoying the most enjoyable trip you might imagine. For more information, check out the Mauritius travel guide.