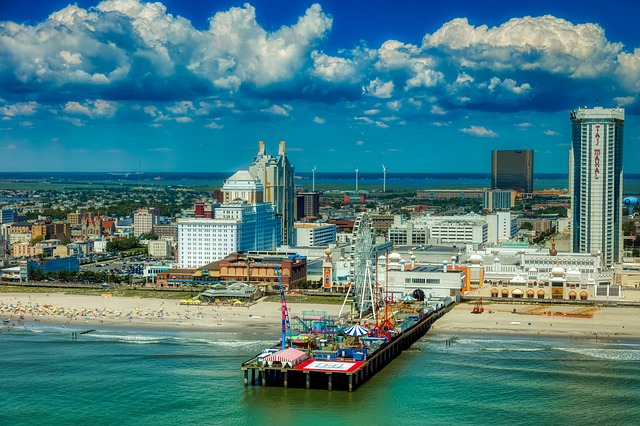 New Jersey is one of the most diverse US states. From high-end beach hotels with amazing architectural designs and miles of Atlantic Ocean beaches, to deep forest and world-class heritage sites, New Jersey is indeed a great place to visit if you want to relax and have a good time. New Jersey isn't as well known for things to do compared to its neighboring states. With that in mind, here is an introduction of some things to see and do in New Jersey.
Hoboken
Located along the Hudson River, Hoboken is must visit place especially if you love eating ethnic indigenous foods. Here, you will find mouthwatering Italian, Mexican, African and Indian dishes. These foods are not only delicious and but also healthy. Hoboken is also the home to brownstone buildings which have amazing architectural designs. This city has something for everyone to enjoy. The nearby Pier C park is ideal for children while adults will enjoy the breathtaking views of the Manhattan skyline. This city also boasts of historical museums that you can visit to learn more about this amazing state and its people.
Atlantic City
Your vacation in New Jersey will not be complete if you don't visit Atlantic City, which is best known for its spectacular boardwalk, a 4-mile-long promenade that was built way back in 1870. This amazing city also boasts of high-end gambling casinos, making it an east coast alternative to Las Vegas. It is also home to the Miss America pageant. There are so many things to do in Atlantic City including fishing, dining, shopping, dolphin sightseeing among many others. And if you're looking for gaming action but aren't going to Atlantic City check out what's available online at nj-licensed-casinos.com.
Ocean City
Ocean City is well known for its long beaches, water parks, arcades, and amusement parks. That explains why it is the ideal summer gateway for people in the part of the world. Although the city has a very small population (less than 13,000 people) it attracts millions of visitors each year. This city has one of the best beaches in the US. The boardwalk which is about 1.5 km long is the home to multiple amusements parks that offer unforgettable roller coaster rides. The boardwalk also includes lifesaving museum, the US Coast Guard Tower, Trimper's Carousel and the inlet Indian sculptures. There are also several high-end hotels overlooking the Atlantic Ocean. You will also enjoy kite fliers and amazing street performance from various artists.
Battleship New Jersey Museum and Memorial
This is one of the most celebrated museums in the US. This museum commemorates brave sailors who gave their all while serving in the US Navy. Here you will see the issue of the famous Jersey Man newsletter and the widely celebrated BB64 that was constructed way back in 1942. You will see numerous artifact displays that shows the ship's involvement in world war 2. In addition to that, this museum offers overnight packages for those who would like to spend a night in the museum. Visitors are also allowed to rent the ship for special events.