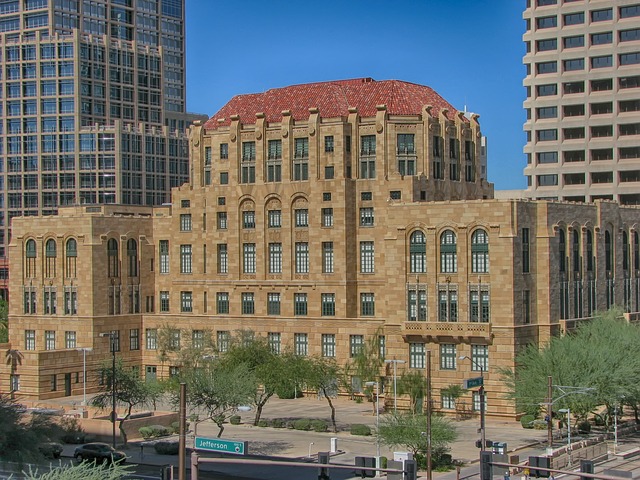 Phoenix makes for an ideal city getaway or an introduction to further travels in Arizona. The capital of this southwestern state boasts a variety of attractions and experiences — secluded resorts, panoramic and breathtaking views of mountains, gardens and deserts, museums, and nightclubs.
There's a whole bunch of things to try out, and there are plenty of quality IHG hotels in Phoenix to choose from. Here are some things to see and do during your trip.
Tour Around Museums – Visit the Pueblo
Visit the Mesa Grande Cultural Park and see the excavated Hohokam village — a 1,500-year old archaeological site once enriched by the Hohokam culture — up close. It's the state's largest well-preserved site. You can also head over to the Heard Museum, where you can experience artifact collections and showcases of native Southwest American Indian culture.
On the other hand, you may visit Roosevelt Row — the heart of urban galleries, mural businesses, and monthly art walks. And you shouldn't miss out on the Southwest's largest fine art museum either. The Phoenix Art Museum houses a diverse collection of global, contemporary masterpieces.
Embark on a Sightseeing Tour
Put on some sunblock and go see and experience hand-lit luminaria bags in the Desert Botanical Garden's Las Noches de Las Luminarias. Watch 1,200 animals up close at the Phoenix Zoo, and view majestic sunset colors at the Dobbins Point on South Mountain.
Hike Across the Apache Trail
The Apache trail is a scenic highway that never fails to please wanderers. You can start your tour at the Arizona State Route 88, and from there you can follow the road toward lakes, canyons, cliff dwellings, and the Tortilla Flat town. A historic mining camp called the Goldfield Ghost Towns also awaits you.
Join in on the Wild, Wild West Fun
Experience cowboy fun firsthand at the Rawhide Western Town and Steakhouse — an 1880s replica village — where you can go on fun, mercantile shopping trips and breathe in the Southwest arts! Visit saloon-style bars in the towns of Cave Creek and Carefree, and step back in time at the Buffalo Chip Saloon or at Harold's Cave Creek Corral. Don't forget to shop for gifts and souvenirs at the Frontier Town as well. Get your saddle up at the Ponderosa Stables, and go on a guided horseback-riding tour at the South Mountain Park and Preserve. Or go on a horse-drawn tour at the Arizona Stage Coach and Wagon Rides.
Explore Fun, Dynamic, and Diverse Phoenix Communities
Phoenix boasts the Seventh Avenue "gayborhood" — a place that welcomes everyone to LGBTQ-friendly shops, stores, diners, and galleries. Experience kindness and vibrancy as you take your morning coffee at the Copper Star Coffee, find culture-mixed furnishings at Figs Home and Garden, or drink to life and love at diverse nightclubs such as Charlie's and The Rock.
These are some of the highlights that make Phoenix a worthy stop in your Arizona adventures.
There's always something cooking at Phoenix. Try to get as many experiences as you can — plan your tour after any of these many gatherings! You can also explore four-day itineraries created by locals and travel experts. What are you waiting for? Find the right tour and book your trip now.