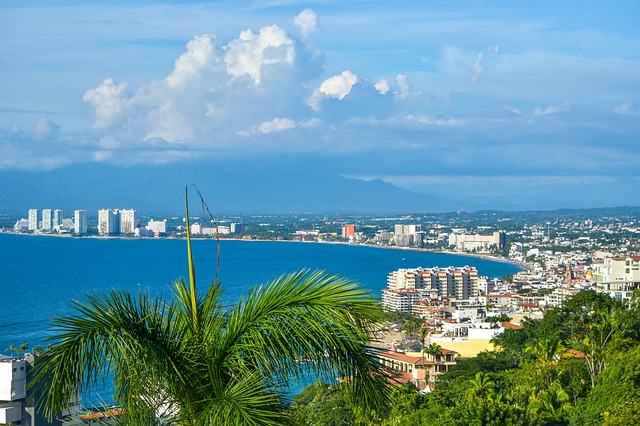 There are many reasons why you should go to Puerto Vallarta. The exquisite beaches and shorelines, the colourful nightlife, the unique art in Mexico, and the culture inhabited by a group of beautiful people will welcome you. To prepare you for a wonderful time, here are a few things to see and do in Puerto Vallarta.
Where to stay in Puerto Vallarta
If you are looking for a Puerto Vallarta resort to stay at, then look no further than the Grand Park Royal Puerto Vallarta Hotel. This 5-star All-Inclusive beachfront hotel is next to Banderas Bay and Gemelas Beach, so you can relax by the sea while near near enough the main attractions of the city.
Things to see and do
Spend time on the most exquisite beaches in Mexico
The many staples of travelling include island hopping. So naturally, tourists look forward to spending time on beaches yearly. However, lying in the sand and surfing through the waves are only two of many things to do. Puerto Vallarta's Marietas Islands and Hidden Beach are packed with many amenities and a snorkelling adventure to experience the marine life Puerto Vallarta has to offer.
Go on an adventure tour!
Tequila tasting and ATV adventure are tandems you never knew existed until now. The rich landscapes of Puerto Vallarta are a sight to behold, and diving in on the fun with friends and family even heightens that experience. So get dirty down the road and hiking through the mountains of Puerto Vallarta's finest.
Centro Histórico
The boardwalks of the Centro Histórico will make you feel like you are in colonial Spain with its antique-looking houses and the myriad of vendors and stores you can indulge yourself in rich food formed through years of cultural cultivation. When it hits 7 or 8 pm, the nightlife is also something to look out for when walking through the cobblestone streets of this fantastic tourist spot.
The grand bay view of Marina Vallarta
If anything captures the essence of Puerto Vallarta, it's the scenery viewed by the dock-like bay of Marina Vallarta. If the yachts and sailboats somehow don't impress you, it's the structures and architectures that will marvel your eyes as they stand tall and elegant. Many accommodations are also expected from the best services offered by the kindest people working there.
Feel the breezy winds of Muelle de Playa Los Muertos
The pier of Muelle de Playa Los Muertos is another bay-like area in Puerto Vallarta. Just like its counterparts, the pier is best visited at sundown. Then, plan your outing with a special someone to have a delicious picnic afternoon and walk by the coastline with the fantastic sandy beaches near the pier. Its grandness will leave you and your significant other speechless, that's for sure.
Puerto Vallarta is enriched with colorful skies, ecstatic nightlife, excellent food, and profound culture. The people will welcome you with open arms, and Puerto Vallarta will welcome you with the many places you can visit that just won't run out. You'll go home with hundreds of places still unvisited, and a yearly journey to this enchanting place is a must for enthusiasts out there seeking quality time.
And there you go. These are some of the attractions to see, and combined with staying at Puerto Vallarta Jalisco resorts this will make for a memorable trip.