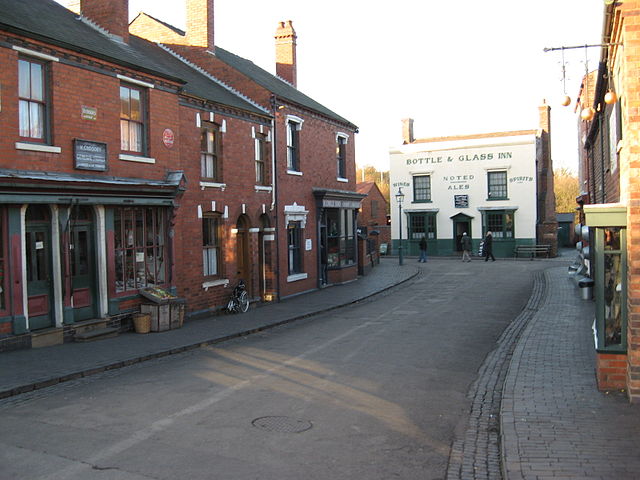 If you're travelling around England and are planning some places to visit then consider The Midlands as part of itinerary. There are so many things you can see and do there which are often overlooked by incoming visitors.
The Midlands spans the region of central England from coast to coast, which most of the area is made up of regions of the West Midlands and East Midlands. Birmingham is the biggest city in the area, though if you are travelling around with a car then pick out a centrally-located spot which can easily reach the best highlights. One such place is the Belfry Hotel & Resort, which is surrounded by the beautiful countryside of the West Midlands. It's in easy reach of the main cities and it has excellent facilities such as restaraunts and bars and a leisure club.
Here are just a few of the highlights of things to see and do in The Midlands.
Cadbury World
Thousands of chocolate lovers make a chocolately pilgrimage each year to sample the famous chocolates directly from Cadbury World. This is a true chocoholics paradise where you can see all of your favourite Cadbury's brands. At Cadbury's World, see how Cadbury's chocolate are packed and wrapped in 3D cinema screens. Later you can meet Flex 6' the robot to show you how the famous Cadbury's chocolate bars are wrapped in the factory.
Black Country Living Museum
The Midlands played a huge role in industrial revolution back in 1830's. It is here that the first industrial companies in the world were established. The Black Country Living Museum is the largest open museum in England measuring 26 acres. When you visit the museum, you will learn how our ancestors developed machines many years ago, fuelling the growth of the British Empire and world development.
West Midlands Safari Park
It's not all historic factories in the Midlands. If you are looking to see some animals in a natural environment then visit the West Midlands Safari Park, which is home to 180 species. When you get to the park, you will experience free roaming animals like elephants, cheaters and tigers. Also, learn about the largest mammals to have ever lived at the Land of Dinosaurs. It features moving dinosaurs like T-rex, Spinosaurus, Triceratops and Quetzalcoatlus.
Donington Grand Prix Collection
Experience some of the fastest cars in motorsports at Donington Park, near Castle Donington in Leicestershire. If you are into motorsports then you should check the racing schedule before you travel. If there is no racing on there is still plenty to see as it features the largest collection of Grand Prix cars in the world. You can use a simulator to experience driving top speed cars, and learn about the history of the Grand Prix. See famous racing cars including the actual car that won Monaco Gran Prix in 1961 race.
Carsington Water
Want to get active with some low impact sports? Go to Carsington Water in East Midlands. Here you can experience fun activities like kayaking, sailing, and fly fishing. Whether you are old or young, novice or experienced, there is wide range of sporting activities for everyone. Other than water activities, there is wall climbing and other cool activities.
From national parks to museums to flashy restaurants; The Midlands has amazing things to see and do. If you are visiting England, don't forget to include The Midlands in your schedule.