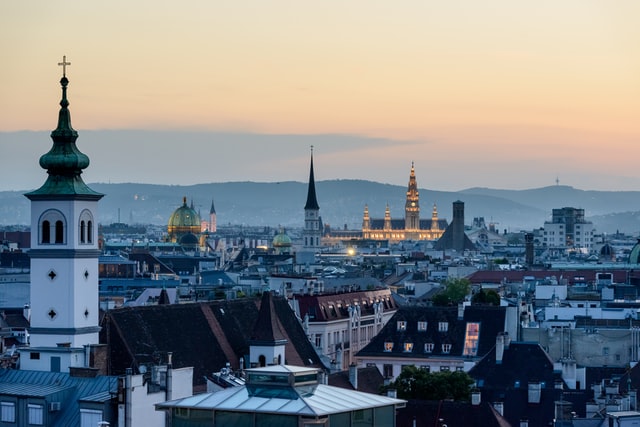 Vienna is a place of much rich culture and history, and one of the highlights of Cnetral Europe. As a former seat of empire, there are many interesting things to see and do in Vienna. Here are some great things that you can enjoy if you would like to explore this historical city. Before you go, make sure to get the EU Digital COVID Certificate for Austria.
Schonbrunn Palace
If you are fascinated with palaces, then you will surely enjoy visiting Schonbrunn Palace. This palace is noted as being the tourist attraction that gains the most visits in Austria. You can visit the residential rooms as well as the state rooms of the palace. The rooms retain the original decor and furniture, which will allow you to experience what imperial life was like. You can enjoy the many gardens and parks that surround the palace, as these areas are recreationally enjoyed by many of the citizens of Vienna as well.
Imperial Carriage Museum
The Imperial Carriage Museum, which is located in Schonbrunn Palace, will empower you to experience more of the history of Vienna and Austria overall. You will get to see the famous carriages that Napoleon rode in. You can also see the carriages that were used by Franz Joseph as well as Maria Theresia, who were famous rulers of Austria. The impressive coach that is titled as the Imperial Coach that is done in a baroque style is noted as being highly showcased at the museum. But many of the state carriages are also exquisite. There are even coaches that were used to transport royal children, which are charming. Also, you will be able to see the gowns and dresses of some of the royalty of the past.
Cafe Restaurant Residenz
When you are in the Schonbrunn region of Venna, you can enjoy a nice lunch at Cafe Restaurant Residenz. You will be greeted by polite staff members and you will be served well here. There are many options for meals to choose from and the prices are affordable. You can enjoy a tasty schnitzel sandwich. Then for dessert, you can opt for the traditional strudel that is served with plenty of cream. You will find that whatever you order here will always be delightfully delicious. This is a great place to go to after you visit the Schonbrunn Palace.
Zoo Vienna
If you love animals, then you will enjoy Zoo Vienna, which is indeed a well maintained zoo. You will be impressed that this zoo is the oldest one in the world today. The zoo is open all year. The zoo makes the areas for the animals similar to their natural habitat in the wild. This zoo holds the reputation of being the best zoo in Europe. Here you get to see more than seven hundred different types of animals, such as elephants, koalas, tigers, giant pandas, orangutans and more. There are feeding sessions that are moderated, which will allow you to enjoy feeding some of the animals. Also, you can have a guided tour. You can enjoy boarding the panorama train for an unforgettable viewing of the zoo.
Indeed, Vienna is a beautiful and fascinating place. There is much to see and to do. You will enjoy these adventures when you are in Vienna. Be sure to bring a camera to take pictures and videos, so that you will be able to cherish your memories of this amazing place for a long time.