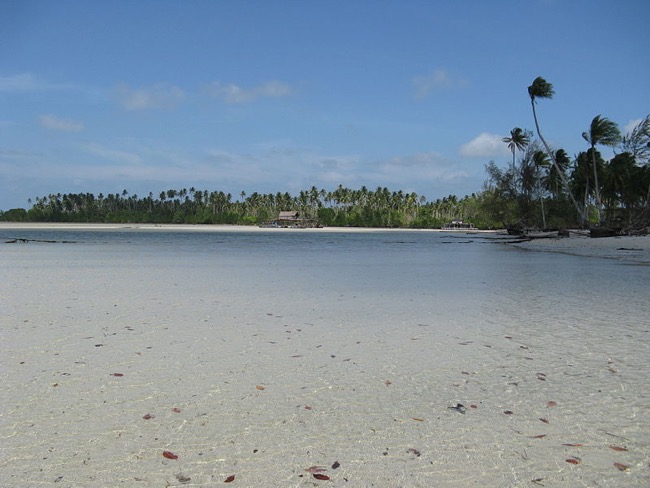 Bintan is an island located in the Riau Archipelago Province of Indonesia. The 1.140 square KM island is less then an hour away from Singapore by ferry, yet so far few international travellers know about the island. That will soon change with the Indonesian government promoting Bintan as a new tourist destination after Bali.
Bintan is famous for its rich culture, beautiful beaches, and a multitude of leisure activities. The island is accessible by air from Jakarta with connections throughout Indonesia. If you are planning a trip to Indonesia then it would be easiest to incorporate a trip to Bintan while you are there. The island isn't overwhelmed with tourism yet so you may feel a little smug about yourself for having gotten here before the crowds. And if you have been or are going to Bali this will give you a perspective of two different island communities in Indonesia.
Here are some of the things you can do when you visit Bintan Island:
Stay at a resort
If you are going to stay on a tropical paradise island you may as well do it in style and stay at one of the island's many well known resorts such as Club Med or Banyan Tree. Typically you will have beaches to yourself and your food and activities are covered, making it a stress-free holiday.
Eat seafood
Being a small island of course the local food in Bintan Island is Seafood. The Sebung Village, along Sebung River, serves very nice seafood dishes and other local dishes. Lobsters, fresh fish, crabs, mussels, and prawns are some of the options you have. The view of the mangrove forest as you eat adds to the atmosphere. A must-eat dish is the "otakotak", which is Indonesian style cooked fish wrapped in coconut leaves. This Bintan Island resort also serves a rich assortment of seafood dishes.
Go Snorkeling
Indonesia is famous for its thousands of islands that offer snorkeling opportunities, and Bintan is no exception. The waters are very clear and rich in marine life, the perfect combo for snorkeling. Jump in the water and you'll soon be surrounded by tropical fish. There are many beaches to choose from to snorkel off, or go island hopping in the surrounding waters. Where ever you are staying will offer some guidance to nearby snorkeling spots.
A Mangrove tour
Another fun activity is kayaking as you enjoy the view of the mangrove forest. The mangrove forest is an important habitat for wildlife and crucial for the islands ecosystem. You can see monkeys swing through the trees and kingfishers flying about while you are paddling along, giving you a real sense of the tropical environment.
Visit the Banyan Tree Temple
The Senggarang Village is a popular place to visit, especially for the Banyan Tree Temple. The exterior of the temple is a network of Banyan tree roots that are naturally wound together, and the temple is over 200 years old. It was originally the residence of a Chinese captain. After his death, people came to pay their respects, and it became a place of worship eventually.