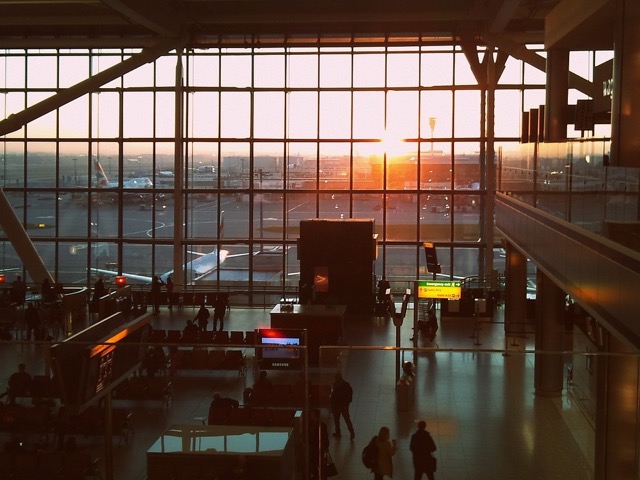 Traveling can be stressful enough without having to deal with the consequences of not having a plan. If you want your trip to be successful, then it is up to you to take care of the details before you depart. There are plenty of things that you will need to do before your trip begins.
Find the cheapest flights
First off you need to find the cheapest flight to make sure your trip gets off to a great start. There's nothing worse than hastily booking a flight, only to find out later that you overpaid hundreds of dollars. Using a flight comparison site like JustFly you can search and compare the best deals with over 475 international airlines. By using a comparison site you get the best deals, rather than a deal that a travel agent might be pushing to get a better commission for themselves. You can also filter out airlines and airports, and times of day, so you are in control of your trip. For example if you prefer not to fly with a certain airline you can untick that, and it will remove them from the results. Same if you have a preferred or least favourite airport.
The earlier you can plan the better, because there are often great deals to be found over six months in advance. At JustFly you can do a search and then set up an email alert for that search for when the price drops. It will save you continually searching for a cheaper price.
Contact Your Health Insurance Carrier
One of the details that people consistently forget before they head off on a trip is to make sure that they are covered in case they get injured. Your health insurance carrier may be able to draft a letter for you that will make it easier for you to get treatment when you are out-of-town. If you are not covered for injuries sustained when you are out of your home area, then you will need to discuss travel insurance with a reputable agent.
Call Your Credit Card Companies
If you do not contact your credit card companies before you go on your trip, then they may see your out-of-town charges as suspicious, and suspend activity on your cards. You can avoid a lot of problems on your trip by letting your credit card company know when and where you are going.
Confirm Reservations
The worst time to find out that your hotel reservations are incorrect is when you are standing at the check-in desk trying to get your key. The best time to confirm reservations for your hotel, car, and anything else you have arranged is 48 hours before you leave. That is a time frame that allows you to correct any errors that may come up as you confirm everything.
Get Vaccinations
There are parts of the world that will require specific vaccinations to protect you from disease. Contact your doctor at least one month before your trip, and find out if you will need any special medical attention before you leave on your journey.
Plan Day One
Sometimes the best vacations are the spontaneous ones, but every vacation benefits from having day one planned out in advance. Check out the travel deals that discount travel sites offer for the area you will be visiting and save money on restaurants and entertainment. If you plan out day one, then you will get a chance to become comfortable with the area, and then you can enjoy a more spontaneous vacation.
Get Apps For Your Smartphone
Most people take their smartphones on vacation with them, which is an excellent idea if you want to get the most out of your trip. Download apps for finding good restaurants, and to help you navigate the area so that you have all the tools you need to find your way when you are in a strange and new city.
When you are preparing to travel out of your area, you need to make sure that you have everything you need to make your trip successful. By taking care of as many details as possible before you leave, you will have the confidence you need to relax and enjoy yourself.