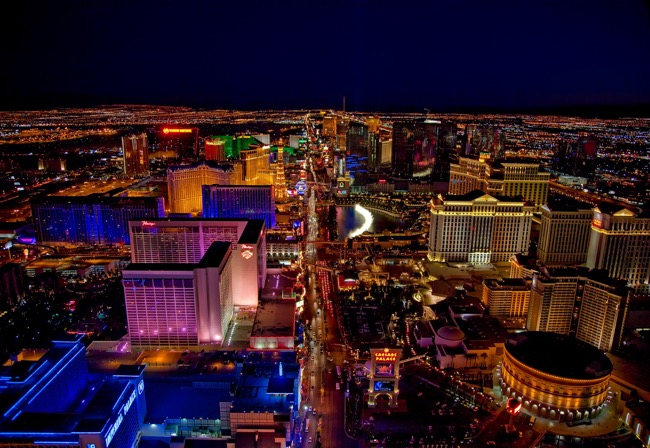 When you think of Las Vegas what comes to mind is probably casinos, endless gambling, and expensive hotel suites, right? Sin City is that and much more. While Las Vegas is indeed famous for casinos, it has pivoted to provide a broader range of activities. Part of this is because of the rise of online gaming. It's fair to say that online casino sites have disrupted the traditional casino world, where you have to go in person to play. Now you can stay in the comfort of your own home and play a wider variety of games. Why travel when you can play bingo at home, with online bingo odds as competitive if not better than in bingo halls.
To counter this online competition, Las Vegas has diversified their entertainment options to lure gamers from the comfort of their couch. If you intend to visit the city, here's an outline of some of the exciting things to see and do.
The Las Vegas Boulevard
The Las Vegas Boulevard, also commonly referred to as the strip, is the heart of the city and a common destination for many tourists. The strip describes an area that is approximately 4 miles long starting from Sahara Avenue to Russell Road.
There are lots of things to do when you are on the strip. It is home to the 4,000 square foot Bonanza Gift Shop which has been dubbed the largest gift shop in the world. You can also spot the location for Take a Break Travel at the Luxor Hotel whose architectural structure takes the form of a pyramid. There are dozens of amusement parks as well as theaters, showrooms, and nightclubs.
Historical Sites
The neon-lit city is not without its fair share of history and culture. Some of the historical places you can visit include:
The Mob Museum: The museum located at 300 Stewart Avenue has a wide variety of artifacts related to the mafia. The artifacts range from multimedia files to records of the mafia figures famous in Las Vegas and throughout America.
Old Las Vegas Mormon Fort Historic Park: is the site where the first Mormon church was built and has the oldest buildings in the region.
Red Rock Canyon National Conservation Area: You can take a break from the city and visit the Red Canyon Conservation Area which is about 17 miles away. You can take photos of great cliffs and waterfalls or take part in a hiking trail. Take a Break Travel can help you organize an excursion.
The Hoover Dam: Built in the 1930s it was one of the largest concrete structures at the time. Standing at 725 feet above the Colorado River and straddling the state lines between Arizona and Nevada it is considered to be one of the greatest architectural achievements of the 21st century.
Varied Cuisine
There are many cafeteria-style outlets and all you can eat buffets where you can get good food at a bargain. Las Vegas has over the years improved the quality of its cuisine and there are hotels with celebrity chefs and you can find restaurants with top-notch food offered at fair prices.
Family vacation hotspot
While spending time with the family is important on a family vacation, Las Vegas is a destination where you and your kids can both find your own fun. Part of the allure for a family trip to Las Vegas is that both you and your kids can enjoy Las Vegas attractions separately. If travelling with small children, many hotels can help set up child care or have day care options if you speak with the concierge. This way, you won't have to worry about the kids if you need some time alone on your vacation or want to see a Las Vegas show. For older children, many hotels such as the Excalibur, New York New York, and MGM grand have arcades that your kids can enjoy while you play in the Casino or get that alone vacation time you've been needing.
These are some of the things to consider seeing when visit Las Vegas. And who knows, maybe this will be enough to lure online gamers from their loungeroom.