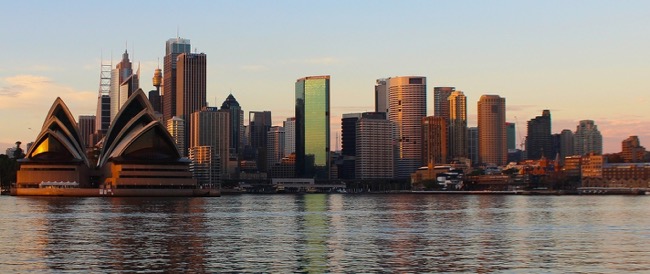 The Australian continent is arguably one of the most secluded and scenic part of the world. Along with mainland Australia, the continent comprises of the islands of Tasmania, New Guinea, Seram but does not include New Zealand.
A vacation to Australia is a vacation like no other. Owing to the unique geographical location of the nation, it has a unique blend of flora and fauna that can't be found anywhere in the world. If you are lucky enough to have earned a holiday down under there are a number of things you need to wrap your head around. To help you with it here is a list of things to know before visiting the Kangaroo nation. Let's get started mate!
Learn the local language
The Australian country has a unique blend of lingo and slang. The local language and phrases can bowl over even the native English speakers. In order to ensure you don't get stuck or land into trouble, it is advisable that you get acquainted with the local slang terms. Here are a few important ones amongst them: – swimmers is bathing suit, ketchup is tomato sauce, chips is fries, bushwalking is trekking, gas is petrol.
No tips please!
In Australian culture, giving tips is something that is not the norm generally. The workers in Australia are paid quite generously as compared to the rest of the world because of which receiving tips is not looked forward to. The minimum wage in the country is significantly high. That said, if you really want to appreciate someone, especially at fine dining restaurant, you can go ahead!
Mind the weather
Due to its geolocation, Australia has unique weather patterns. The Australian summer, spanning from December to March, can get very warm. While is some parts of the country, the temperature can go down below zero degrees Celsius. Additionally, it rains frequently too!
Be careful with the expenses
Australia can turn out to be too expensive if you don't plan the spending carefully. To begin with, try to travel using budget airlines such as Tiger Airways or Jetstar. If it is feasible, you can travel by land instead of an airline using a bus pass. When it comes to accommodation, going for AirBnB can really help you save your hard earned cash.
Prepare your itinerary prudently
The Australian mainland is vast and diverse. Many parts of the country can be vast expanse of nothingness. Thus, make sure you travel keeping the distances and routes in mind so that you can make the most of your time down under.
With the help of the above-mentioned tips, you can ensure that your Australian adventure is cherished in your memories forever. In addition to these, it advisable that you avail an international travel insurance before leaving for the trip. With a travel insurance policy, you will stay protected against an unforeseen event and secure peace of mind in the process.