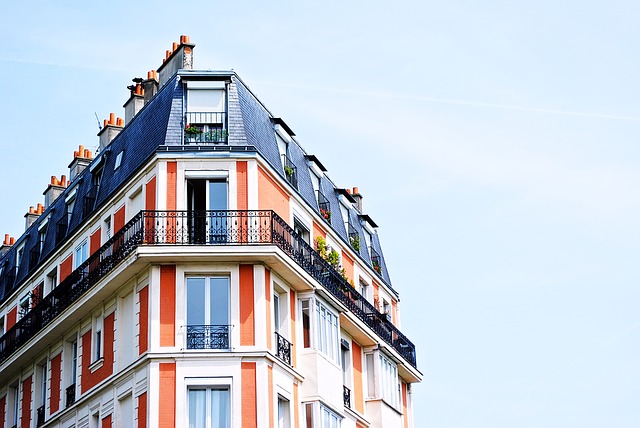 We heard a story the other day that made us shiver. A friend of a friend was studying abroad in a country known for being cold, dark, rainy, and British. They found a beautiful flat in Manchester for what they thought was a steal. It was in a building's basement, but so what? It may not have been the best lit, but it seemed cozy enough. Cue a late fall rainstorm late at night. They woke up, and everything, from the mattress to that extra-cozy coat they had left on the ground, looked like it had been thrown in a river. Cold water ran from the walls and dripped from the ceiling. That cute flat was not so cozy after all. They wasted an entire week next to a dryer (and had to throw out that mattress), just to have the water return later that month.
Lucky for him, our friend's university could step in and help out the poor, freezing fellow, but it goes to show how easy it is to get swindled in a country you don't know. Whether you are studying abroad or taking a long-overdue retirement adventure, you want to be sure that you have a comfortable, safe and, dry place to call home when you decide to pick up stakes and spend some time overseas. Below, we listed three things to consider before you rent abroad.
Know What Your Lease Gets You
To whit; do you have security in case the landlord wants to kick you out? What are your protections if your landlord decides to renovate or sell your place? Many rentals in the United States require you to submit the security deposit, which is returned to you at the end of your rental term, and you may think that you are protected as long as you have a lease and a security deposit. In other corners of the globe this isn't always the case. Security deposits are often paid upfront and never returned. So, familiarize yourself with the fees a tenant often pays in another country. This article from Expatica goes in to the fees that you'll pay in France, for example. Anybody who has rented a house in the United States will notice the differences between what is expected here, and on that side of the Atlantic.
It may seem simple, but know everything for which you pay in your rent. Utilities? Hot water? Know what the utility bills were for the previous renter. You may have an idea of what you pay for your square footage at home, but the prices in another country can come as a shock, especially when you have been told one thing, and find the reality is something else altogether.
On that note, you should learn the how, where, and who of your utility bills. The last thing you want is to have your electricity shut off because you sent the power company a check, instead of paying online. You should also check out your lease for damage coverage. If you have renters insurance, call up your insurance company and ask them if they cover damage overseas. Some plans do, some plans don't, but you should know. If you're lovely pair of plantation shutters in Brisbane get blown off by an unsuspected typhoon, best to have your insurance company pick up the tab.
Keep Yourself Safe
We don't need to harp on the importance of safety. Everybody knows the value of finding a safe community. To find a safe community overseas, you can, of course, look at the data for a given neighborhood, but few countries remain as diligent as the US is when collecting data city by city. For a foreign country, you will want to take the political and economic conditions into account. Check out the State Department's Travel Advisory Map for a clear color-coded guide to various countries around the world. Ranging from blue, to yellow, to orange, to red, the Travel Advisory Map compiles data from several different intelligence and diplomatic sources to codify which areas are safe for visitors. The State Department's website also lists areas of increased risk for travelers, with information on specific regions that may be under civil unrest or at increased risk of crime.
If your dream is to live in Honduras, though, don't let concerns of safety stop you. The best way to keep safe when in-country is to be prepared as well as flexible. How do you live in the midst of the data that you find? Different communities will have different safety concerns — Retirement living in Sydney is going to be very different from roughing it in New Delhi — so, like anywhere, you should develop individual emergency plans before you move your life abroad. The guidebooks and gossip of yesteryear may have covered just a fraction of the info you needed; today there are digital tools to help you find your embassy, check your itinerary, and call the local emergency number anywhere in the world. By crafting an individual safety plan that matches the lifestyle you want to lead, you will be prepared for the worst, and better able to enjoy the best.
Scrutinize Your Landlord
Like the case of our wet friend in Manchester, it is easy for a nefarious landlord to trick you into renting something that isn't all that desirable. We live in the internet age, where it is easier than ever to learn what a fair price is, and is not, for a particular location. However, it is also easier than ever to get catfished, bamboozled, or hoodwinked. Learn to look for red flags. For example, no matter in what country you're located, you should always visit the property before signing the lease. Furthermore, you never want to book a place with a non-disparagement clause. If they're running an above-the-board business, they shouldn't have to threaten you with a fee if you leave a review about your dismal experience.
Another red flag, and one that may surprise more experienced readers of this post, is the prevalence of pay-to-play rental schemes. In a common one, a landlord will ask you to wire a rental or signing fee before viewing the place, and then never show up. The second red flag in that scenario? The use of a band wire. Any landlord who asks you to wire money to them is untrustworthy. A wire is no better than handing someone a wad of cash — it can't be traced, and you'll never get it back if they breach their contract. Look for units with a free rental application, in locations known as reputable.
The best way to avoid being tricked, trapped, or thrown is to be informed. Before you rent abroad you'll want to know the money you'll have to spend, the plan if things to sour, and the rules you'll play by. All of these things can be achieved if you take the time to do the research. You might have to work harder than you would if you were renting a house in your home country, but in travel, as in life, the greater the risk the greater the rewards. Even better if don't find yourself in the basement in the first place. Your goals should always be to minimize the risks and maximize your rewards. You don't want to spend your time abroad having to escape a dripping basement, but situated in a place that suits your needs.