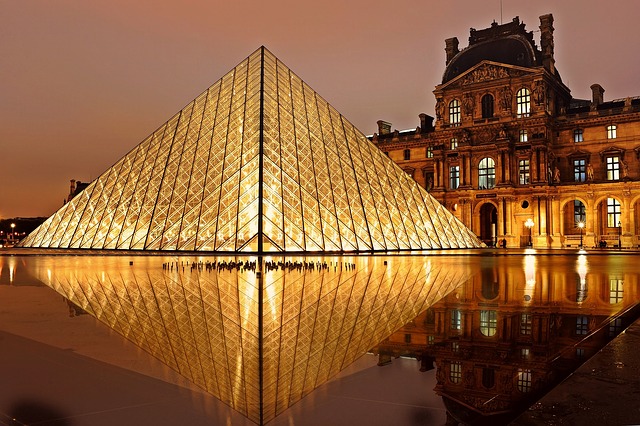 If you are planning a trip to Paris this year, you are one very lucky person. While you are there, you might get overwhelmed with all the fun things to do and see. So, we have put together three must-see locations that you should visit before you leave. Each of these locations are super special and you will be amazed by them. Let's get started, shall we?
Go See the Louvre Museum
One of the most amazing places in the entire city is the Louvre Museum. If you love art, you will be happy to find that this Paris destination is the largest art museum in the world! Since this place is so huge, it will take you many hours to see it all. A great way to learn more about the artwork you will find here is by taking one of the many Louvre tours. These professionally guided tours will allow you to learn much of the rich history that is contained in the walls of this impressive museum. By having a guide to show you around, you will get to learn more than you would on your own.
Disneyland Paris
If you have kids or you are a kid at heart, then you have to go to Disneyland Paris. This amazing theme park has some of the same rides that you will find in the United States and some unique ones. Many of the rides here have their own twist of the original versions which makes them all the more fun. If you plan a visit here, make sure you come early in the morning to beat the crowds of people. Also, this will help you avoid those long lines for rides that are common at this very popular Paris location.
The Eiffel Tower
This is the most iconic site in all of Paris and France. The Eiffel Tower is a beautiful monument that will take your breath away. During the day, you should tour this amazing tower so that you can see the amazing views of the city. But you should also come back at night to witness the beautiful lighting the tower provides. When you do decide to visit the Eiffel Tower, make sure that you are prepared to wait in line because there is normally a crowd of people waiting to get in. You can avoid these crowds if you visit during the winter months. Summer seems to be the most popular time with tourists and you will often have to wait for hours just to get to the top.
These must-see locations should be on everyone's bucket list. If you are visiting Paris this year, make sure to spend some time at each of these attractions. You will have a blast riding those super cool rides at Disneyland Paris and your heart will pound when you take that ride up the Eiffel Tower lift. After you have had your thrills, make sure that you spend some relaxing time visiting the world's largest art museum.