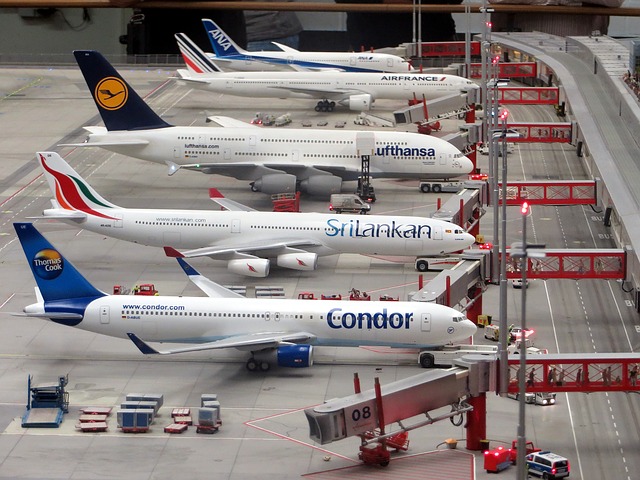 If you're a business traveler, you might be interested in choosing an airline you love because you'll be on it so often. If you're traveling for fun and adventure, you probably want an airline that pairs the lowest possible prices with the most comfort and amenities. Choosing an airline is an essential component of any travel experience, but unfortunately, many travelers will simply go with the cheapest offer they can find, which might not end up being the best deal in the end.
Below are some tips that can help guide you as you're selecting an airline carrier for your next trip.
Safety First
When you're browsing all of those websites offering deals on flights, it can be tempting to take the best deal that comes along, even if it's a small regional carrier you've never heard of, but you should check on safety first and foremost. The governments of both the E.U. and U.S. have a list of airlines that are rated as unsafe. In some cases, the United States government will even add entire countries to their airline "blacklist" if they don't feel those countries maintain adequate safety standards for their carriers. Before booking a ticket with any carrier, make sure you do your research to ensure it's not one that's deemed unsafe by global governments.
Look for Special Deals
While you might think you can only find great airline deals from the smallest of carriers, that's not always the case. You can fly bigger name airlines and perhaps get more for your money if you're willing to also look at travel coupon and discount sites. These sites may offer anything from cashback for flying a particular airline to a certain dollar amount off your ticket.
Don't Always Listen to Other Travelers
Flying can be a touchy and personal experience for a lot of us, particularly compounded with the general stress of traveling, crowded airports and the logistics. For these reasons, you may visit travel boards and find people complaining about airline carriers, but if you really read the full reviews, you could conclude that it's a one-off experience, something that's generally not that big of a deal, or is simply a mistake. Yes, reading reviews from other travelers can give you a good overall view of an airline, it's not the only thing you should base your decision off of when choosing a carrier.
Decide on the Amenities Most Important to You
Before choosing an airline whether it's for one trip, or for many business trips you plan on taking, you need to map out what's most important to you and what airline amenities you most want, and then find your carrier accordingly. Not all airlines have the same offerings, and what's important to you might not be so relevant to another traveler. For example, if you're tall or just like feeling like you have a lot of legroom you might opt for JetBlue, which consistently ranks well for the space they provide passengers, as well as the Even More Space upgrade option. If you're more interested in getting work done in a quiet airport lounge or having things like showers in the airport, you might opt for Emirates.
Choosing an airline is incredibly important, and every airline has some areas of strength and other weaknesses. It's about finding an airline that works well for your needs and your budget simultaneously for the best possible air experience.