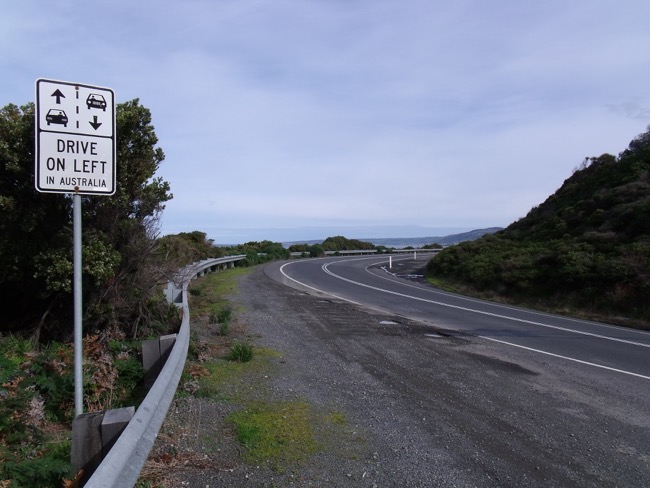 Australia is one of the most diverse landscapes on earth. From the subtropical Northern Territory that could easily be in south India or the Amazon, through the Sahara-esque central outback, all the way down to the temperate beaches of Victoria, which any Californian could mistake for home.
Driving in Australia is therefore an amazing opportunity to experience all kinds of climates and terrain. But it's easier said than done. A poorly planned Aussie road trip could at the least be a big disappointment, and at worst be genuinely dangerous.
So here are some tips for staying safe and getting the most out of your time travelling Aus.
Which vehicle?
This depends a lot on where you plan to go. So here's a breakdown of each type of vehicle and the pros and cons for each:
2WD car
PROS – Can get you between any city, likely to be most fuel efficient if traveling in a group
CONS – Will not have access to all roads and you'll need accommodation between stops
4WD car
PROS – Can get you pretty much anywhere in the country, including janky outback roads
CONS – Massive fuel guzzler, and also gives you no where to sleep
Motorbike
PROS – Cheap and easily the most fun, a dirt bike should be able to get you anywhere
CONS – Most dangerous option due to crash risk and exposure to elements
Campervan
PROS – Gives you somewhere to sleep, 4WD version can get you anywhere
CONS – By far the most expensive option in terms of acquisition and running costs
Rent or buy?
This will depend very much on the length of your trip. If you're coming for under three months it's going to be a lot easier to rent a car than buy one.
However, for longer visits – and especially if there's a few of you in the group – buying will be cheaper and give you more freedom. This is because many rental companies will charge you a premium to drive through "premium areas", or restrict you from going to them altogether.
Cheap used cars can easily be found from dealers or on sites like Gumtree. Once you're done with the beast, simply sell it on. You should be able to get most of your money back.
If you are going to rent and want a cheap price, look out for relocation deals, where hire companies offer hires for reduced rates (and sometimes even for free!) because they need a vehicle returned to the home depot.
Stay safe and legal
There are certain quirks to driving in Aus. Knowing them will help you stay out of jail and out of hospital:
– For all those used to right hand drive, remember in Aus we drive on the LEFT
– If your trip is over three months your regular license will not cut it — you'll need to apply for an international or Australian license in this case
– It's a bloody big place and sometimes there can sometimes be 100s of kilometers between stops — tiredness is the biggest road killer among tourists, so take a break!
– Watch out for "road train" — these can be up to 50 metres long and will require about half a kilometre clearance if you're going to overtake!
– Take a look at this sign — if you see one like it and you're not in a 4WD then don't go down that road
– It can reach as hot as 50oC (122oF) in summer, so make sure your car is fully serviced and air conditioned, and that you bring plenty of extra water and food in case of a breakdown
– Don't rely on phone service, mobile data or GPS for communication and getting around — you'll need to bring a good old fashioned map
– Be cautious of kangaroos and emus running into the road, especially at dawn/dusk and when travelling along unfenced highway