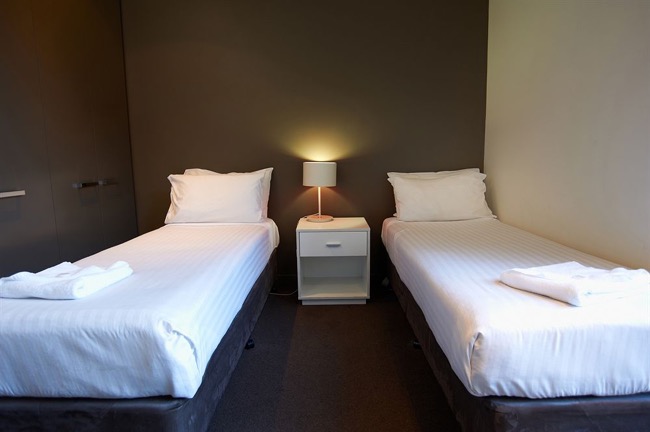 From businesspeople through to families, apartment accommodation in Melbourne is a popular choice for a wide range of travellers. Serviced apartments offer a large amount of space and feature kitchens, laundry facilities, living rooms to socialise in, and more. For many travellers, finding hygienic, clean and comfortable apartment accommodation in Melbourne is of the utmost importance. After all, the last thing you want to encounter after a long trip is an apartment that's dirty – or even worse, an apartment that has a bed bug infestation. This article will highlight a number of things to look for when booking Melbourne apartments, and includes some handy tips to help ensure that the serviced apartment you choose meets your standards.
Conduct Research before Booking an Apartment
Doing some research before making a booking for a serviced apartment can certainly help you avoid disappointment by ensuring you don't end up staying somewhere that doesn't meet your needs. Checking reviews is a great way to gain an insight into what you can expect from a prospective apartment accommodation provider.
Spend some time looking at online reviews and see what other people who have previously stayed there have to say about the apartment. Make sure to keep an eye out for mentions of cleanliness. If you notice a few comments that are not too favourable in regards to hygiene and cleanliness, then this might be a good indicator that it might not be the best apartment. However, you should keep in mind that reviews that mention outdated decor and furnishings or an old bathroom are not the same thing as a lack of hygiene. A serviced apartment that isn't brand new can still be perfectly clean and represent great value for money.
Check Rooms
Once you've booked a reputable serviced apartment and have arrived on the premises, it's a good idea to inspect the apartment's rooms and ensure that they meet your hygiene standards. Check for clean bed sheets, make sure the bathroom has been cleaned, and ensure that all floors have been recently vacuumed.
You can generally expect apartments to be as clean as you would expect a hotel room to be. If you discover anything that doesn't meet your standards, you are well within your rights to demand that it be rectified. If you feel that the cleanliness of the apartment is well below what you expect, you might also consider asking to be moved to another vacant apartment if there is one available.
In Conclusion
Hygiene and cleanliness are obviously important when it comes to accommodation, so finding apartment accommodation that meets your cleanliness and hygiene standards should be high on your list of serviced apartment prerequisites. By thoroughly researching companies that provide apartment rentals and by conducting an inspection of the property in person when you arrive, you can be sure that your stay will be comfortable and healthy without the risk of any bed bugs biting.