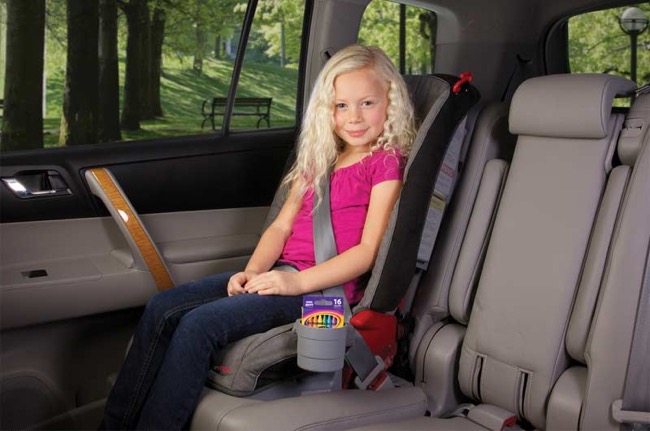 Using a car seat for children is required by law, but the primary motivators for purchasing it are the conscience and responsibility of parents for their kids' safety. Buying an appropriate booster is one of the most important purchases you will make for your child, so you must keep yourself informed.
Only after gathering adequate facts will you know how to choose the model that suits your needs. As seen on https://www.officialtop5review.com/travel-booster-seats/, the choice of these articles is wide. Before making a final decision, you should find relevant information considering various factors and safety requirements. Neither should be neglected, as all of them matter for the safety and life of your kid.
Also, you should provide your youngster with a comfortable ride, especially when travelling long distances. Since they are still small, sitting on adult-sized backseats without a support is limiting their view. It applies to toddlers and older children. They will not be able to look out the window so they will be bored. Safety is the first reason to buy a booster, but don't neglect the comfort either.
Factors to Consider before Purchase
When buying a travel booster, you need to consider various factors. Manufacturers generally have a universal division of these products into several categories. Wisely choose the category where your youngster belongs, as this is an investment that has to meet all safety and comfort requirements for many years.
Sitting support is a must for children between the ages of 6 and 12. Most kids of that age are not yet tall enough to regularly use the adult-size car seat belt. Weight is a relative factor because each kid is different, but some ultimate limit is 80 pounds.
Booster raise kids so that the seatbelt goes over the chest, and the lower part goes over the hips. Without the support, the belt would go over the neck and belly. In addition to making the ride quite uncomfortable, it can lead to internal injuries during a collision. With the right sitting support, the belt gets right where it should be.
Booster Seat Parts
The next requirement to pay attention to is whether you need a seat with or without back support. The one with the backrest is more comfortable for long driving, while the backless models suit for shorter distances.
The recommendation is to get a model with ISOfix (for an explanation of this system, visit this link) to avoid frequent positioning and re-positioning of the booster. You'd probably install it incorrectly. Booster not properly fixed is just as dangerous as driving a child out of it.
Especially during longer rides, your child will ask for a candy bar or juice. Stains are inevitable, so when choosing car seats, pay attention to the materials they are made of. Ease of maintenance should be one more factor to consider when buying. Booster cover should be easy to clean. If removable, you can wash it in a washing machine. But if fixed, you must directly wipe it with a damp cloth and cleaning agents.
For some models, you can buy a summer cover made of thinner and breathable materials. This way, your kids won't sweat, so the down part and backrest won't get too dirty. One more thing to consider is the weight of the booster itself. Try to find lightweight models adapted to the model of your vehicle, especially if you travel a lot.
Take Your Kid for Testing
Ideally, go shopping with your child to try out various models of supporters on site. While it may seem like a smart investment, don't buy a travel booster in the higher age range. You could save some money, and your child will use it longer, but the level of safety is not at the maximum.
There's a reason why division according to weight exist, and you have to adhere to it. Also, this type of seat can lose its functionality over time. Because these models have settings for several different sitting positions and height, material wear and tear will occur over time. The booster will no longer be firm and stable, and therefore, not safe to use.
Don't cut corners on your children's safety. The seat from each age group is ergonomically designed to support tinny bodies and provide the most comfortable position for a child of a certain age and weight. Such a seat is sturdy enough, gives excellent support and head stability.
Once the toddler's head top reaches the upper edge of the seat, it's time to buy a new one. Then you can think of boosters that only have a sitting part. For comfort, opt for models with armrests. Some sitting supporters even have useful accessories, such as a cup holder.
Don't Buy Used Booster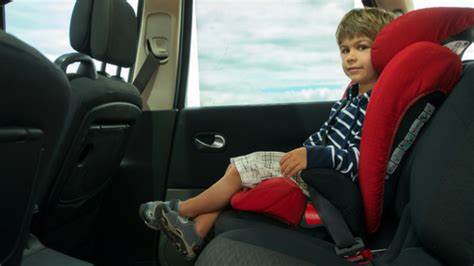 Used car seats are more affordable when it comes to price, or they can be a gift from relatives or friends. In these cases, you most often do not get the installation manual, but rely on the information from those who gave the seat to you. Another disadvantage is that, even though there is no visible physical damage, you can't check internal malfunctions (corrosion, cracks, chemical effects, etc.).
The prices for new travel booster seats are different, but you can indeed find one that fits your budget. All-new models are certified and in accordance with child transport safety regulations. And these products, like many others, have an expiration date.
What happens if the seat 'expired,' find out on the following page: https://www.verywellfamily.com/the-facts-about-car-seat-expiration-284382.
If you already got yourself a used car seat, put your kid in it only if you know how, where, and how long it has been used. Don't forget to ask for a manual and, if available, bill and warranty card, where you can check the expiration date. Every couple of years, safety standards change; so manufacturers have to follow them and adapt their products to new requirements. Savings you made by purchasing a used seat are nothing compared to the protection and safety of your kids.