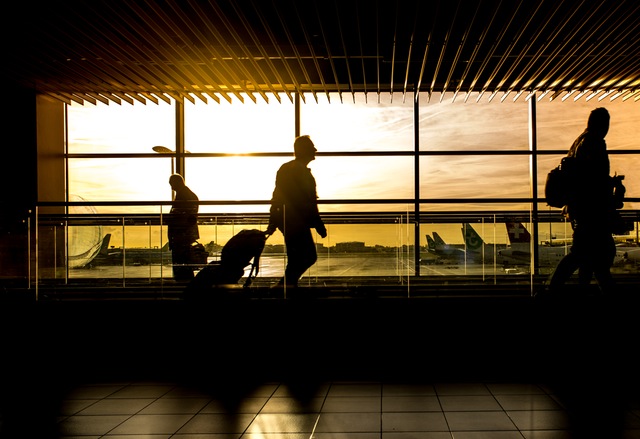 If you have to travel for business, whether it's occasionally or often, it can be easy to dread the entire experience. You may not like being away from home and your family, living out of suitcases or feeling like there's nothing to fill your time when you're not in meetings.
While those things can easily get you down, if you're a business traveler you can work to make the most of each trip, at both a professional and personal level. Rather than feeling like business traveling is a burden, you can follow tips like the ones listed below to help you maximize every moment of your next work trip.
Try for Flight Upgrades
Even if you're not a frequent flyer, when you're flying for business there are opportunities to fly first class for less than what you might normally expect.
For example, if you wait until about a day before your flight is set to depart, it can be the ideal time to try for a discounted upgrade. Last-minute upgrades can be hundreds of dollars less than purchasing the first class ticket well in advance.
Plan Social Events with Clients and Colleagues
You should try to make the most of all the time you have on your business trips, so rather than eating meals alone, try to turn these into opportunities to entertain your clients or colleagues.
Set up dinners or outings while you're out of town, because not only will it keep you from feeling bored or lonely on your trip, but it's also the perfect time to build stronger relationships with the people you work with.
You can get to know these people more outside of the office, and feel like you really did maximize your trip.
Try to Stay On Your Diet and Exercise Routine
If you get out of your routine in terms of what you're eating or your workouts, it can make you feel sluggish and even a little depressed while you're traveling. It can also be harder to get back into your health routine once you get back home.
Avoid that by working to stay on track with your diet and exercise habits. Try to bring healthy snacks to avoid the temptation of unhealthy and expensive airport food.
Look for hotels with pools or fitness centers. If you can't find accommodations with a gym, even just getting out in the morning or evenings for a walk or run can be a good way to not only keep you busy for the hours you're not working but also to make sure you feel good physically and mentally.
Think About Short-Term Rentals Instead of Hotels
If the thought of spending the night in a hotel without a kitchen or any of the comforts of home is one of the things that bothers you about business travel, consider using a site like Airbnb to book a short-term rental instead.
This can help you save money since you can prepare your own food if there's a kitchen, and you can also do things like brewing your own coffee or tea rather than having to buy it on the go.
While some people love business travel, others loathe it, but whatever side of the spectrum you fall on, tips like the ones above can help you make the most of your next work-related trip.