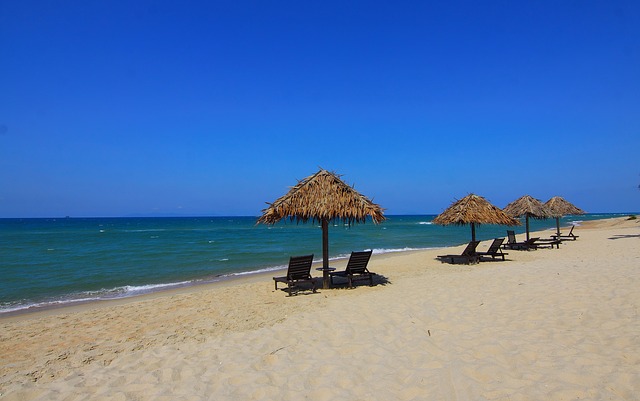 Choosing the right accommodation is paramount to your overall satisfaction. The task is not so easy, with so many options available to travelers today. Resorts bill themselves as "inclusive" and "all-in-one" establishments where you want for nothing. According to a vacation rental company based in Mexico, Sea Side Reservations, there are certain situations where you're better off with a vacation rental like a villa or apartment-style condo.
1. You need extra space while traveling with family or friends.
Why rent a small space when you can have the whole house? A vacation villa or apartment with multiple bedrooms might be the ideal situation if you're traveling with your nuclear family, your extended family, or a group of friends. It can be fun to chip in for food and prepare meals together. Villas have the added benefit of outdoor space, so you can cook on the grill, sit out in the garden courtyard, give the kids room to play in the landscaped yard, or swim in your own private pool.
2. You desire more freedom and privacy.
Vacation rentals give you all the comforts of home, so you can cook your own breakfast in your bathrobe whenever you want, rather than rushing to get up and dressed before the hotel buffet closes. If you need an extra bedroom where young children or babies can nap, you've got it! You don't have to worry about checkout times or maid service knocking on your door because you forgot to hang the sign. Want to stay up late and make a little noise? Or have a few drinks by on your poolside patio without time restrictions or strangers? There is no better place than a stand-alone vacation rental, where you can sprawl out in the living room for movie nights or have a rock concert in the backyard.
3. You want to bring your pet.
You'll be hard-pressed to find a resort that lets you bring your pet. The hotels that do label themselves "pet friendly" often levy enormous surcharges to cover the extra "cleaning and liability." More apartments and villas believe that vacationers should travel with greater freedom and flexibility.
4. You're worried about parking.
Certain locations come with a list of parking hang-ups. Some cities offer only underground parking, so if you're driving an truck or SUV with a cargo carrier on top, your vehicle may not fit! Other cities may offer valet parking only, so it's a hassle when you have to run down and grab something out of the car. Some resorts have their own on-site parking, but you may have to park far from where you're staying and walk down a maze of corridors to reach your room. By contrast, vacation rentals generally come with a private driveway and convenient parking just outside your door.
5. You want to save money without sacrificing location or quality.
You can save money by looking for traditional hotels further out from your ideal location, or by searching for a one-star "motor lodge." OR you can look for a vacation rental that is right where you want to be. You'll access the same beautiful beaches, eat at elegant restaurants, and enjoy world-class shopping.
6. You don't need to get away from it ALL.
Particularly when you're traveling with kids, it would be nice to have a sink, a full sized fridge, and a laundry machine on hand. You may not want to pay $5 for a bottle of water or $25 to launder your clothes. Save on room service tips and valet car parking. You may find doing a few things yourself saves a lot of money you'd rather spend on shopping or adventures.
7. You want adventure.
Depending where you stay, some vacation rentals come with free perks like bicycles, canoes, paddle boards, or private boat docks and marine equipment. You can find apartments or villas right on private golf courses in many locations, too. Resorts may charge you a-la-carte to rent a beach chair with an umbrella, but you may find a vacation rental that provides full access to all the gear on the property without any extra fees.
8. You're staying a while and want to live like a local.
A resort is great if you're in town for less than a week, but for longer stays, it can be neat to live in a traditional neighborhood, surrounded by members of the community, rather than other tourists in the "resort bubble." You may find better perspective and appreciate the surrounding beauty better when you immerse yourself in a different culture.
9. You want to live like the rich and famous.
Some luxury vacation rentals can be a bit pricey, but allow you a taste of the good life. You save in the sense that you don't have to pay over a million dollars to buy the space, but comparable to the price of a five-star resort penthouse, you can have the whole house and truly live like a millionaire in a stunning estate.
10. You're getting married.
More than 350,000 destination weddings take place annually — with the Caribbean, Hawaii, and Mexico the top locations outside the continental United States. Renting a luxurious villa on the beach is a wonderful setting for romance. Many couples invite the wedding party and immediate family to stay there with them for the wedding week, and rent a second week alone to enjoy their honeymoon.