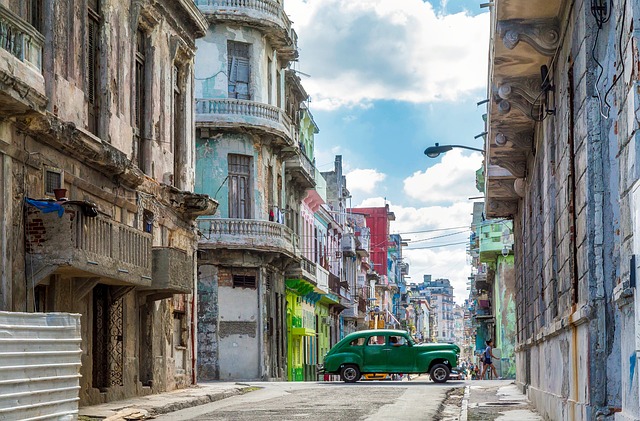 For many people, there is no better feeling than to be able to travel the world. When you have the opportunity to travel it's not just an amazing experience while you're at your destination. You can often take a little piece of everywhere you go and build your life based on the food, the culture, the people and everything else you're able to soak in during your adventures.
If you love traveling, however, it can be a strain on your finances. It's not inexpensive to travel, particularly internationally. That's why it's important to choose your destinations carefully. There are amazing places around the world that are considered budget-friendly destinations.
The following are some of the best for 2017.
Lisbon, Portugal
Lisbon is a beautiful European destination that's also one that's frequently overlooked by many travelers. It's the capital and largest city in Portugal, and it's a major global economic center. Along with being cosmopolitan and a major part of the European and world economy, Lisbon is also one of the oldest cities in the world.
It's a perfect destination for history buffs, as it's older than London, Paris, and Rome. The history of the city dates back to the 5th century, and the longevity of the city is paired with the Mediterranean climate.
It's one of the warmest metropolitan areas in Europe, with a lengthy summer season.
Bucharest, Romania
Bucharest has long been named as one of the least expensive places to travel in Europe, but it's now becoming one of the most popular as well. This city is known for a bohemian atmosphere and also a lively nightlife. Some of the top sites to see when in Bucharest include the Place of Parliament and the Romanian Athenaeum as well as the Cismigiu Garden.
If you love culinary experiences when traveling, you're not likely to be disappointed in Bucharest. You'll find everything from modern farm-to-table eateries to traditional Romanian fare.
Sucre, Bolivia
Bolivia is a beautiful but often underrated travel destination, and Sucre can be a good city to take a trip to in the country. The entire country is one of the cheapest places to travel in the world, and that includes Sucre. According to travel bloggers, it wouldn't be difficult to travel around the city for around $25 per day.
Sucre features beautiful weather most of the time, and there are year-round festivals that give the city a lively atmosphere. These festivals include Carnaval, Dia de Los Reyes, and Dia de Los Muertos, among many others.
Havana, Cuba
Cuba for a long time wasn't a travel option for people in the U.S., but now you can hop on a commercial flight to the island enjoy music, beaches and more. There tends to be live music around every corner in Havana, plenty of inexpensive street food, and the opportunity to feel as if you've been transported back in time.
Now is a good time to visit Havana or anywhere in Cuba, while prices are still relatively low.
These are just a few of the places to satisfy your desire to travel, even if you're on a tight budget in 2017.