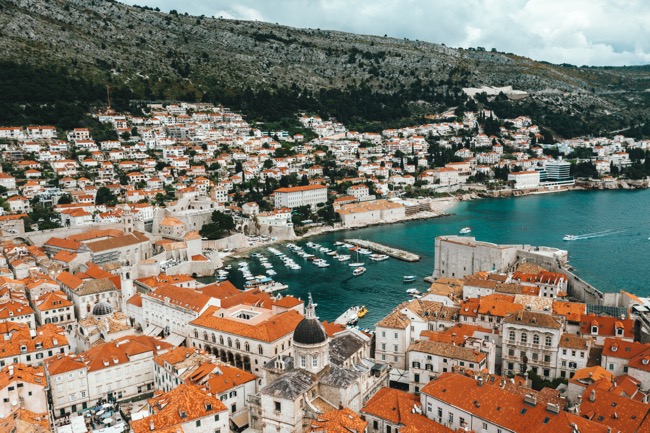 When you are knackered out with school, work, or life in general, going on a getaway is a great way to relax. Immersing yourself in the beautiful scenery, beautiful cultures, and friendly people is the way to go and you can find all of that find in Europe. Whether you are on a solo trip or with your friends and family, a vacation away from your regular, routine and everyday life is something to be cherished. You don't get many in your lifetime so it's always worth pushing the boat out when you the chance and indulging in some of life's opulent pleasures.
Here is a list of the top 5 amazing luxury European getaways you can plan for your next trip:
1. Go to a Spa in Reykjavik
If you are into relaxing at a spa on your vacation, you may consider going to a luxurious spa in Reykjavik, Iceland. Spa experiences in Reykjavik are known for using elements from nature such as silica used as mud masks, as well as milky blue waters heated geothermally. Iceland maybe the pricier of the options but it delivers a unique experience you simply can't get in other countries.
2. Go on a Cruise around Dubrovnik
Located in Southern Croatia, near the Adriatic Sea, Dubrovnik is a picturesque, seaside town filled with unique architecture. Even the famous TV show, Game of Thrones, featured the beautiful town. Its architecture is as if frozen in the 10th century. This interesting town is known for its stoned walls, pavements, and roads which are made up of limestone. Going on a luxury cruise around Dubrovnik is ideal for those who would love to experience old century culture and also convenient as it is accessible by most seafaring vessels.
3. Go on a Reindeer Safari in Lapland
Lapland is known for its winter wonderland-like beauty. One unusual getaway you might not have considered is going on a Reindeer safari. The number of reindeer in Lapland is almost as many as the people who populate the region. Lapland Welcome offers a reindeer farm and safari experience with both wild and trained reindeers. You can enjoy the snowy scenery while riding a sleigh pulled by reindeer which you can also take turns in steering.
Another thing to look forward to while on your getaway in Lapland is the Northern Lights as Lapland is considered one of the best places to witness the natural light phenomenon.
4. Take a Luxury Golf Trip in Scotland
Many golf courses in Scotland offer luxury golf packages for golfers and golf enthusiasts; many of which are tailored for you to enjoy. One of the most famous golf courses in Scotland is Saint Andrews New Course which is over 100 years old. It has 18 holes and has witnessed thousands or even millions of golfers on its course since 1895. There is plenty to see and do in Scotland so you are not limited to golf. The highlands are full of stunning sights and holds some of the best places to take a luxury tour in Scotland. If you need a break from the green, Edinburgh and Glasgow have everything you would need for the perfect city break.
5. Take a Luxury Food Tour of Italy
Being able to taste the best food that embodies Italian culture is a food lover's dream. A luxury food tour in Italy will help you get a taste of their colorful culture and will elevate your European getaway. Some food tours include private cooking sessions and guided tours. Various travel websites offer different packages that you can choose from depending on your diet or preference.
As this list varies in the kinds of vacations you can choose from, depending on you would like to relax and enjoy your travels under a hot summer sun or atop chilly, snowy mountains.