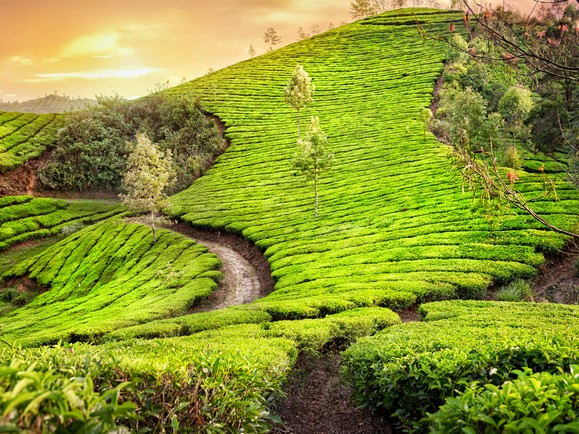 A memorable honeymoon is the best way to begin a new life with your better half. This romantic voyage will surely strike a magical touch to your new life together. India bestows delightful journey with plenty of destinations on its lap. For a dream come true honeymoon, here are the top 5 hill station destinations in India for honeymooning in summer.
Ooty in Tamil Nadu
Located in Nilgiri Hills, Tamilnadu, Ooty is the prominent attraction for its frosty climate. Ooty is well-known for its Nilgiri Mountain Railway and Botanical garden. Newly-wed couples will sure enjoy the destinations freezing climate with its perfect ambiance of love. Ooty will offer honeymooners a blissful trip that can add real warmth for relationships. Pykara Lake is another center of attraction in Ooty where boating makes it memorable.
As Ooty is a place where tribal dwell; tribal huts and their exotic life can be witnessed there, preserved intact by the museum and Tribal Research Centre of Ooty. Tourists can get chances to acquire knowledge about the lives of tribes and to get involved with their regime. March to June is the best season to visit Ooty.
Munnar in Kerala
The Idukki district of Kerala with Munnar on its hand is another beautiful landscape for enjoying a lovely honeymoon. Munnar provides proximity of cardamom and tea plantations that creates perfect walk ways for couples to share their love. Best things to do in Munnar include strolling in verdant tea estates, splashing water streams and waterfalls and trout fishing.
Munnar is a picture-perfect place that will sure find spaces in your walls as the background of most romantic photographs that recollects the charm of a beautiful honeymoon. The points of interests like Eravikulam National Park, Mattupetty Dam, Aanamudi Peak and Munnar Tea Museum add real value for a trip to the destination. Plethora of species and rich flora that offers a natural exquisiteness to Munnar makes it special and there are mu.
June to September will be the perfect time to visit Munnar, since the time constitutes monsoon. Monsoon has a unique beauty in the hill station and nothing can be compared with the chilling beauty of Munnar in this season. Luxury Holidays in Kerala is available for affordable prices in Monsoon.
Shimla in Himachal Pradesh
Shimla is blessed with all the natural elements to attract people. It has got a picturesque location for honeymooners. The snow filled peaks create an aura to the hills. There is a sense of nostalgia about Shimla, with its old bungalows and their beautiful gardens. 
March to June is the most popular tourist season in Shimla. Fog filled climate creates a mesmerizing experience for couples. Tattapani is a beautiful location on the bank of Lake Satluj. Tattapani's sulphurous spring water is believed to have curative powers that provide relief from ailments like joint pain, fatigue, stress relief, improve blood circulation, and reduces fats and skin diseases.
The Mall is the major shopping street in Shimla, rich with variety of items that will sure add hue to your honeymoon shopping. The destination also possesses many restaurants, Banks, and tourist offices to comfort visitors. The Gaiety Theatre located in Shimla is a major attraction for tourist groups.
Darjeeling in West Bengal
Situated in Himalayan Foothills in West Bengal, Darjeeling gives you chilliness to your journey. Kanchenjunga hills with its majesty stand freezing to welcome you. The Himalayan Toy train and trekking makes Darjeeling a unique spot to spend time with your soul mate.
September to April is the best time to stopover Darjeeling. Tea plantations that cover acres of land will give you scenically beautiful destinations, with cool breeze and chilling climate that adds freshness to your mind and body after a tiring wedding spell.
Handmade jewelry, homemade chocolates and other handicraft shopping items can add more color to your experiences as the best couple gifting something unique for each other. Drinking tea with its freshness of producing or gazing at the snowy Kanchenjunga will sure remain in your mind with a hesitation to fade away.
Srinagar in Kashmir
Srinagar is renowned for its gardens, waterfronts, and houseboats. It is also branded for traditional Kashmiri handicrafts and dry fruits. Srinagar offers lakes with ripples, flourishing valleys, heavenly mountains and Mughal gardens that make Kashmiri the perfect setting for a honeymoon.
Winter capital Jammu offers forts, temples, and caves. Srinagar can best be explored between October and March. Despite the India and Pakistan issues, Srinagar still covets couples for a honeymoon. Road, Air, and Rail transport are available to reach the heart of Srinagar.