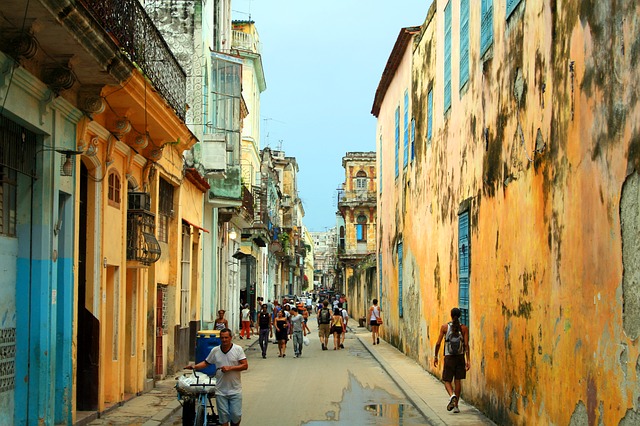 Travelling around the world will give you memorable experiences. You will meet new people who have diverse cultures, foods, and languages. Additionally, you will visit places with beautiful surroundings, wildlife and unique ancient structures that you have never seen before.
Travelling is not just going to places but also inhaling the essence of those places. You should get to love the beauty of those places and experience the culture firsthand. This is an authentic experience.
There are some experiences that you should never miss when travelling around the world. Here is a list of the top 5 most authentic experiences that you should consider.
1. Salsa dancing in Cuba
Cuban salsa dance has been in existence since 1970, and this is an experience you should not miss when you visit Cuba. The dance integrates Afro-Cuban dance traditions with other dances by improvising movements and gestures.
While dancing, you can enjoy a glass of authentic mojitos. A mojito is a traditional Cuban cocktail. After all the fun, you can go and stay in a Cuban casa guest house for the authentic Cuban experience. You can book one from the many available options and get you're self a nice Cuban breakfast before heading out in your vintage automobile.
2. Trekking in the Himalayas Mountains
When you travel to Asia, you should make time to trek the Himalayas. It has the deepest gorges, highest mountains, wild forest, and the high rolling plateau. The mountain peaks bring together the Muslims, Buddhists, and Hindus as they go to worship there.
While trekking in the Himalayas, create time to visit the Buddhist temples and learn a little bit of their culture. Also, you can make a stop in Bhutan for a little bit of luxury.
3. Drinking wine from the vineyard in France
Wine is an integral part of French culture, and therefore you cannot miss taking a glass of wine when you visit France. You can try rare and Grands Crus vintages as they are available via public auction, making your French wine tour experience extra special.
You should also visit Chateaux's winemakers in Bordeaux and get to taste some of the best wines from the vineyards in France.
4. Eating Kebabs in Turkey
If you happen to go to Turkey, you should eat a Turkish kebab. Turkey is the home of kebabs as it has some of the world's most flavorful kebabs.
The best kebabs are found in the southeastern province in Turkey. You can also find nice kebabs in Hamdi restaurant in Istanbul, Halil Usta restaurant in Gaziantep, and Onbasilar restaurant in Adana.
5. Eating curry in India
Curries are part of Indian cuisines. Therefore, you should eat curry when visiting India. You can get curries in almost every restaurant in India. However, remember to tip the restaurant waiters and waitresses properly after the service.
Final Thoughts
Travelling around the world is fun and memorable. The experiences you get from these trips should change you and make you a different person.
Therefore, you should ensure you choose the best place places to travel to. The above list contains some of the most authentic experiences you should consider when travelling around the world.