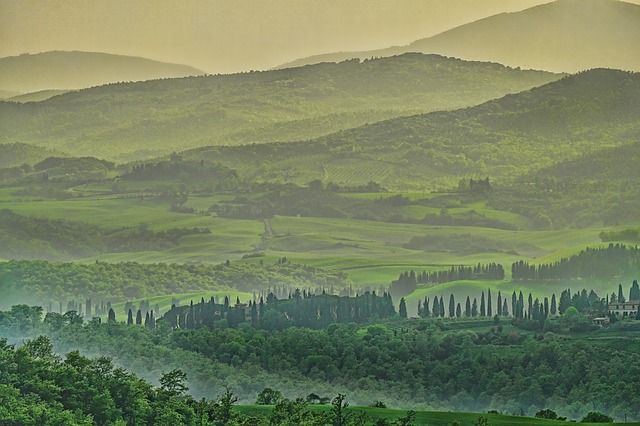 At some point in our life, exhaustion catches up to us. We face endless work deadlines, chaotic rush hour commute, and rigorous household and family obligations on a daily basis. Sometimes, you just want to escape from all of the stress and recharge your mind and body. It means, you desperately need a relaxing vacation. A vacation where you can say "This is life." However, relaxation is relative. Some people prefer to stay at the beach and lay under the sun. Others want to explore different cultures and traditions or spend their time on mountains and nature parks. If you are not sure yet where to go for your relaxation trip, we've got you covered. 
 
To relieve your stress in choosing where to go, we listed some of our suggested relaxing Europe destinations to refresh your mind, invigorate your body and revitalize your soul. Why in Europe? Because Europe has it all: rich culture, interesting history, fine artworks, stunning views, delicious cuisines, and very convenient transportation. Visiting Europe will certainly take all your stress away and make you ready for another day.
 
Unwind with the spectacular Mediterranean scene in French Riviera, France
 
Cote d'Azur, or more famously known as French Riviera, is located in the southeast of France. With its charismatic scenery, interesting culture and history, and delectable food and wine collection, this might be the perfect relaxation you ever imagined. Enjoy the relaxing view of the Mediterranean and Alps, and let the warm sunlight touch your skin at day and the cool breeze refreshes you at night. 
 
Enjoy the crystal blue waters of Crete, Greece
 
If you are a person who loves beaches, the Island of Crete in Greece is the one for you. The mountainous Gorge of Samaria National Park was declared as a world heritage site by UNESCO in 2014, so although you came of the sandy beaches, this beautiful Island holds plenty of diverse terrain to explore. You can immerse yourself into the culture and historical influences of Greece by visiting dazzling architectural feats such as the Palace of Knossos, the Heraklion Archaeological Museum but the main reason people visit Crete is places like the stunning Palm Beach. There is plenty of choice for interesting places to stay with amazing views, whether in the old town or by the beach, renting a villa in Crete will set you above staying all-inclusive any day of the week. Of course, your relaxing trip should include tasty signature Cretan dishes like Fried snails and don't miss out on that Greek favorite, Moussaka.
 
Indulge yourself with the finest wines in Tuscany, Italy
 
Situated in the central region, Tuscany is a unique gem in Italy. Spend your relaxing vacation in Tuscany with an astonishing countryside experience. Most people visit Tuscany to see the excellent artworks, magnificent cuisine, and vigorous wine. Walk along the mountain paths and rolling hills where you can breathe fresh air. Moreover, take a dip into the beautiful seacoast and be mesmerized by a stunning sunset on the island.
 
Breath the fresh air in the Lake District, England
 
Astounding lakes, breathtaking valleys, and picturesque mountain views will welcome you when you go to Lake District National Park. There is plenty of wonderful walks for the avid rambler. Some bigger and longer than others. Scafell Pike, England's highest peak is located in this park. The 2,362 square km park, consisting of various attractions and exciting adventures, was declared as a UNESCO World Heritage Site in 2017. Escaping the hustle and bustle of the city and booking a holiday cottage in the Lake District for your family, you can be rest assured that the fresh air here will recharge your body and soul before going back to reality.
 
Sunbathe in Croatian Coast, Croatia
 
There are times we just want a relaxing vacation, with peace and quiet, without exerting much energy. Croatia will take care of you. Sit by the beach while reading your favorite book, sipping your 'lemonade', and wondering where they exactly they filmed Mamma Mia, on beautiful Vis Island. With its clean water and unpolluted environment, this will be the flawless relaxing vacation to revive your being.
That's the end of our list! Whether you're looking to rent an apartment and soak up the culture or you fancy a European Yacht holiday, this list should have helped you to decide where to go on your well-deserved relaxing vacation.