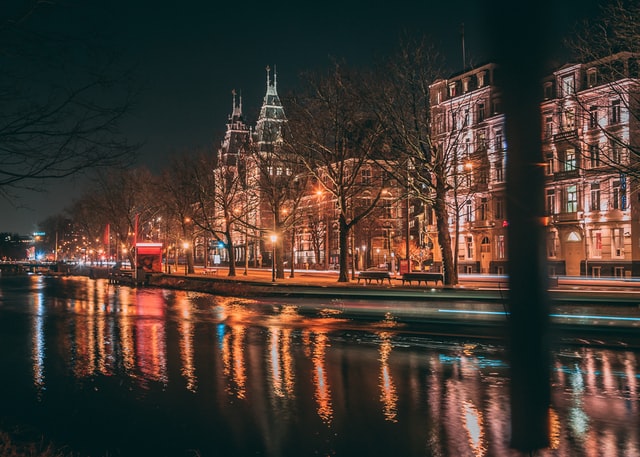 Provided by https://2fast4buds.com/.
The global pandemic has got us all fantasizing about when and where our next vacation will be. And now that we've got enough time to organize our future trip, it's time to check the requirements the ideal travel destination should meet in order for us to head over there. For cannabis affectionates, the legal status of marijuana in the destination country could be the ultimate definition guideline before booking the flight tickets.
Therefore, here is a list of the top 5 travel destinations for cannabis affectionates.
1. The Netherlands
This list wouldn't have been this list if the Netherlands wasn't on it. Obviously, the first place anyone can think of when they say the words 'cannabis' and 'travel' together is Amsterdam. Once a friend even told me that even the town's smell is of marijuana, that once you get off the train there's a green perfume in the air.
So if you're looking for a place to fill your nostrils, and your lungs with this green perfume then why not scratch this place from your travel bucket list? In the Netherlands, the consumption of both medical and recreational use of marijuana has been completely decriminalized since 1970 when police officers were instructed to ignore coffeeshops selling cannabis. However, while this means you won't be socially judged for consuming weed in public, it's best if you head to a relaxed and non-familiar place when you're smoking. Why not head to these famous coffeeshops and try the menu's classics?
2. Spain
Again, this list wouldn't be this list if Spain, most specifically Barcelona, wasn't on it. It's in cities like this where thousands of tourists travel each year to get the marijuana experience.
While laws don't run exactly like in the Netherlands in Spain, getting weed directly at coffeeshops, in Barcelona for example, you would need to pay a yearly membership kind of thing to access cannabis clubs, and then you will get access to the premium buds. The money is considered a donation towards the cost of the club's non-profit cultivation for members.
And don't forget that if you find yourself in a place such as Barcelona and you're looking to buy cannabis seeds you should definitely head to famous seeds bank companies such as Fast Buds.
Keep in mind that marijuana consumption isn't completely decriminalized in Spain, so, while you will be able to smoke without worries in many spaces, try to avoid doing so if there's a policeman standing right over.
3. Argentina
Did you know that since 2017 a law in Argentina stated that patients who needed medical marijuana must get it for free? While recreational use and possession of cannabis is still illegal in this country, cultivating at home is legal and you won't get into too much trouble for getting caught with a small amount of weed. Besides, their culture is widely mentally open, so if you're smoking a joint at the park or inside a club you won't likely have any problems at all, and you might even make some new friends while you're at it.
4. Uruguay
Right next to Argentina there's the small paradise of Uruguay, the South American Netherlands, where cannabis is completely decriminalized for recreational and medical use. Head to Uruguay and taste their delicious flowers before you head towards a relaxing day at the beach!
Much like Argentinians, Uruguayans are extremely friendly people who will be pleased to chat and perhaps even show you around. If you're lucky to find the right people who know how to grow their weed, you might even get some cultivation advice, like what is the perfect nutrients diet for your plants, or how to choose the best pot size for autoflowering seeds. Take note!
5. Canada
Still in America, on the opposite pole, you should definitely head to Canada, the country that has recently legalized the recreational use of marijuana as well.
If you're more into forests and lakes then Canada should definitely be in your cannabis travel list. Smoke a joint and enjoy the beautiful sceneries of Canada, wink wink. No wonder why their flag displays a huge leaf.
These are our top 5 marijuana travel destinations, however, it doesn't mean there aren't many places more to discover. Start your research and get ready to take off as soon as the pandemic eases on us.