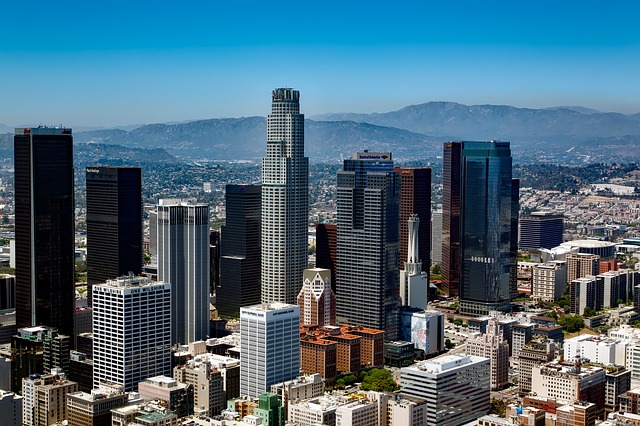 Have you managed to get your ESTA VISA yet? If so, you need to start looking at things you're going to do once you get to the US. I was really scared that I was going to spend my entire trip just looking for things to see and do, but luckily I was able to compile a "must see/do" list before taking off. Now, I can happily say that it was a success, and I want to share these places with you.
Specifically, here are the top things that you absolutely cannot skip over while visiting Los Angeles. The iconic, vibrant city has a ton of attractions and you can go ahead and count your trip as a failed one if you don't managed to see at least a dozen of them. Here are some of the top ones that LA offers and you should check out most definitely.
Venice Beach
Venice Beach is iconic worldwide as one of the most splendid beach sites in the world. Tourists from all over the world come here but so do Americans. The place is packed with people looking for a good time and it's very easy for them to find it thanks to the boardwalk which is basically the main attraction here. As I was experiencing the boardwalk, I couldn't help but stop a couple of times to admire the various street performers. I was about to make it rain when someone quickly brought it to my attention that I pulled to much money out of my wallet. It's considered custom to drop them a dollar or two if you thought their act was worth stopping for.
TLC Chinese Theatre
If you're into Hollywood and more importantly into movies, then you'll probably have a blast visiting the TLC Chinese Theatre. I know I do, and this was a place I just couldn't skip or get out of my head for that matter. This site is a remnant of Hollywood's Golden Age and to this day a lot of people go check it out. Tickets for the tour are quite cheap and you can get a tour at set hours which go on throughout the entire day, meaning that it's pretty easy to fit it into your schedule. This is also where you can visit the Hollywood Walk of Fame, which features handprints from hundreds of worldwide acclaimed actors and actresses.
Sunset Boulevard
Sunset Boulevard is something that everyone has heard of and if you're in the area it should really be atop your priorities to at least check it out. In days of old, this was a location that represented the epitome of Hollywood lifestyle. It even took its place in a couple of movies and one very famous one, Sunset Boulevard, dons its name even. Nowadays it's the perfect plays to be if you're looking for great nightlife with a Hollywood vibe in the air. I had a hard time ditching the movie star vibes going on here, which wasn't surprising since I didn't even try.
Griffith Observatory
Exploring new places means checking out new views. This wasn't on my list originally but some nice folk pointed me towards this attraction so I went to check out the Griffith Observatory. This landmark has become famous in its own right thanks to being positioned in front of the Hollywood sign and offering visitors spectacular views since it atop Mount Hollywood. The Los Angeles basin is yours to admire if you decide to make the trip to the Observatory. And let me tell you, I really did have a breathtaking moment when it was just me and the view below.