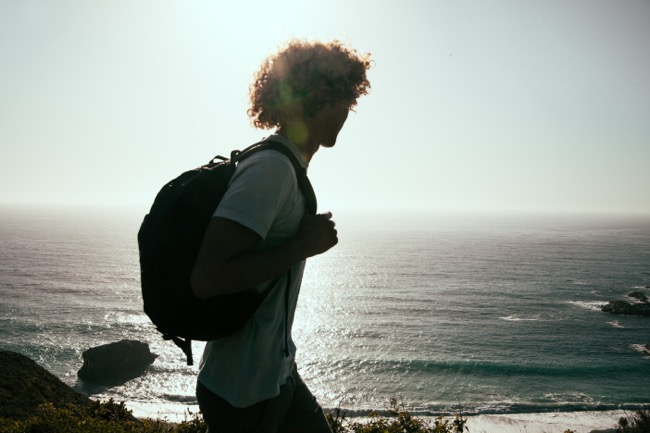 As children get ready to travel abroad for further studies, it is a period of great turmoil for parents – both mental and emotional. You worry about their safety and security, wonder whether they would adapt easily, are anxious about spiralling costs, and probably above all are silently grieving the baby bird that's about to fly out of its nest.
As you get everything ready for departure, few spare a thought to what is probably one of the most crucial documents your child will carry – Travel Insurance.
Is Travel Insurance a must?
It is mandatory to have travel insurance when you travel to countries in North America and most places in Europe. While there are a few countries like Australia and Singapore that haven't made insurance mandatory, it is generally accepted wisdom to always travel with one.
Let us look at some of the advantages of travel insurance.
Spiralling medical costs
Unlike the healthcare system in India, any kind of diagnosis, treatment or hospitalization in western countries requires patients to carry medical insurance. While many centres would refuse admission to non-insured patients, the ones that do can shake you up financially. As an example, even a simple medical consultation in the USA could set you back by more than $400, with no tests or procedures being performed.
Student travel insurance is the answer here since it can take care of hospital or surgical costs, medical expenses related to treatment and recovery and more.
What kind of coverage is included?
While the specifics can vary across providers, the general inclusions fall in these categories:
– Emergency care: Any costs incurred during an emergency hospitalization caused by an accident or sudden onset of acute illness can be reimbursed.
– Dental care: In the case of any severe pain in the tooth or gum-related injury or illness, reimbursement can be applied for.
– Compassionate visit: In case of the student's hospitalization, a visit by an immediate family member can be arranged.
– Disability/Death: Coverage for all the expenses incurred in transferring the insured back to his or her home country. This also includes a pre-determined compensation that will be paid to the family.
Are there any exclusions?
While there are many benefits of travel insurance, there are a few exclusions that you must be well aware of.
– Pre-existing medical conditions or any travel purely for medical treatment will not be covered.
– If the insured travels without the consent of their physician, they could face issues in the claim process.
– Mental illnesses, alcohol or drug abuse, and such outliers are not covered by travel insurance.
Benefits outside of healthcare
Travel insurance benefits extend beyond the purview of medical care too.
– In case of any loss in checked-in baggage or delays caused by missed connections, you are eligible for a reimbursement that will help tide you over.
– For the loss of important documents like the passport, arrangements can be made to issue a duplicate passport on an urgent basis.
– If the insured is entangled in sudden legal issues, the insurance cover can support you with unforeseen legal expenses.